The State of the International Traveler Study ™
Destination Analysts' annual study, The State of the International Traveler, offers an in depth look at internationally oriented leisure travelers in the top 14 U.S. feeder markets. Developed specifically for the needs of Destination Marketing Organizations, this groundbreaking international travel research delves into the behaviors and perceptions of international travelers, including how international travelers can be reached and influenced, the media they consume, the types of experiences, lodging and dining they desire in the U.S., anticipated spending in the U.S. (including on types of items) and more.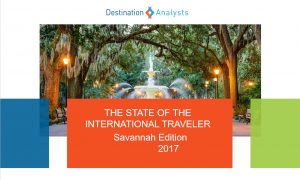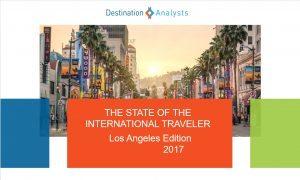 Destination Familiarity
Destination Appeal
Past Visitation
Likelihood to Visit
Bragging Rights
Exposure to Advertising & Promotion
Report can be customized for your destination. Over 800 fully completed surveys were collected in each country below from a random sample of internationally-oriented leisure travelers.
Argentina
Australia
Brazil
Canada
China
France
Germany
India
Italy
Japan
Mexico
The Netherlands
South Korea
United Kingdom
Full Report (with complete analysis of destination-specific questions for your destination and competitive destinations):
Get the complete report with detail for all questions in the survey and custom analysis of destination-specific questions