Resigned that COVID is not going away anytime soon, the majority of travelers support regulations proposed to enhance traveler safety—from NFL games to the office. Fortunately, feelings of normalcy and optimism are starting to return and more Americans are once again marketable for travel.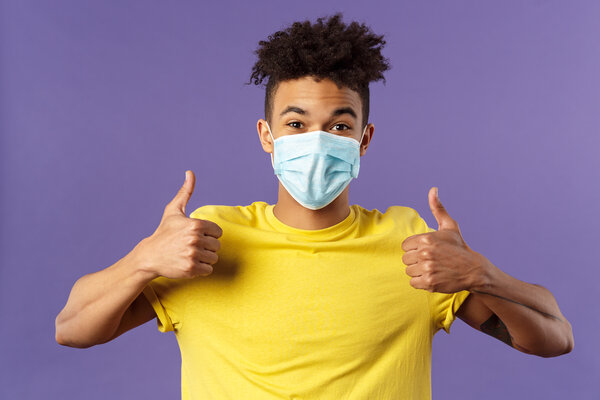 IMPORTANT: These findings are brought to you from our independent research, which is not sponsored, conducted or influenced by any advertising or marketing agency. Since March 15, 2020, Destination Analysts has surveyed American travelers about their thoughts, feelings, perceptions and behaviors surrounding travel—specifically in the wake of the coronavirus pandemic—and explored a variety of topics. The key findings presented below represent data from 1,200 American travelers collected September 15th-17th.
Key Findings to Know:
After an anxious period, feelings of normalcy and optimism are starting to return. This week, 24.0% report feeling the U.S. has a significant degree of normalcy, up from 21.6% the week of September 6th. This sentiment has improved most among Gen X travelers (28.6%, up from 21.7%) and travelers who reside in the Southern region of the U.S (23.8%, up from 16.1%). Those pessimistic about the pandemic's course over the next month is at 38.9%, a significant drop from September 6th when it hit 51.2%. Meanwhile, optimism bounced up to 30.2% from 23.7%. Younger travelers remain more optimistic, as do those that reside in the Western and Southern U.S.
More Americans are now marketable for travel. The percent of Americans highly open to travel inspiration grew to 65.0% from 58.4% in the last two weeks. In addition, there is moderate growth across the many traveler segments we track in our travel marketability index, suggesting we may be entering a more sustained positive period.
Americans appear resigned that COVID is not going away. The strong majority of American travelers (67.4%) feel that it is "likely" or "very likely" that COVID-19 will be with us for the longer-term. When asked to share in one word how they feel about COVID-19 being with us in the longer-term, "sad" was overwhelmingly the top-of-mind response. Many also feel "scared," "bad" and "frustrated."
COVID remains a barrier to getting fulfillment out of travel experiences. Over 40% of Americans say that COVID-19 is seriously impacting their ability to have meaningful travel experiences right now. When asked to share how their travel experiences have been affected, many pointed to "safety concerns" and "avoiding travel," as well as to "restrictions." A quarter (24.9%) of recent overnight travelers reported feeling a high degree of anxiety about the COVID-19 situation during their trip.
Americans appear to be increasingly pushing off the early Fall leisure trips they planned to later this year. In fact, those who say they have at least tentative plans to take overnight trips in September (10.0% now, down from 22.8% the week of August 30th) and October (24.8%, down from 28.1%) have fallen while planned overnight trips for December has ticked up (23.9%, up from 21.2% two weeks ago). Similarly, plans to take leisure day trips in September (11.7%, down from 21.0%) and October (22.6%, down from 25.0%) have dropped while plans for leisure day trips in November (26.1%, up from 19.9%) and December (21.4%, up from 18.3%) have increased.
As has been the case throughout the pandemic, the majority of travelers support regulations proposed to enhance traveler safety. Mask requirements (where appropriate) continue to be popular with the majority (67.8%) of American travelers. By nearly a 4-to-1 ratio, far more travelers support the reintroduction of masking requirements when necessary than oppose it. Vaccine mandates for indoor activities are also approved of by the majority of the traveling public. Nearly 60 percent say they "Support" or "Strongly support" such regulations in their home communities. Approximately 25 percent of travelers oppose such regulation. 66.5% of travelers support a proposed requirement that all airline passengers be vaccinated or have a recent negative COVID-19 test, compared to 17.9% in opposition.
From NFL games to the office, travelers largely give the thumbs up to vaccine requirements. The recent announcement that the Occupational Safety and Health Administration (OSHA) is creating a rule that would require companies with at least 100 workers to mandate COVID-19 vaccination or weekly testing for their employees before they can come to work is also supported by most travelers. 61.9% of travelers support such a rule, compared to 24.8% in opposition. On the heels of some NFL teams requiring vaccination for fans to attend games, we asked American travelers if professional football teams should require in-person attendees to have full vaccination or a recent negative test. 66.1% expressed support, while only 17.0% opposed this. Travelers who have attended such a game in the past 5 years showed even stronger support for the idea.
Follow us on social for infographics of these and other key findings. You can also download recent infographics here. Need assets for a presentation or something else? Find all the presentation decks from our ongoing traveler research here—new decks posted on Tuesday afternoon. And please join us Tuesdays at 11:00am EST for a live presentation of the latest insights into traveler perceptions and behaviors.
We appreciate your support of this research from our small but mighty team of devoted tourism researchers. To make sure you receive notifications of our latest findings, you can sign up here.
Have a question idea or topic you would like to suggest we study? Let us know!
We can help you with the insights your tourism strategy needs, from audience analysis to brand health to economic impact. Please check out our services here.
https://www.destinationanalysts.com/wp-content/uploads/2021/09/rsz_shutterstock_1690896064.jpg
400
600
Destination Analysts
https://www.destinationanalysts.com/wp-content/uploads/2023/02/rsz_1da_logo_header.png
Destination Analysts
2021-09-20 02:49:55
2021-09-20 03:15:03
Update on American Travel Trends & Sentiment—Week of September 20th