Update on American Travel Trends & Sentiment—Week of September 6th
Although nearly twice as many Americans headed out for Labor Day weekend trips this year than in 2020, summer 2021 ends in a quite a different place than it started: Since the Fourth of July, Americans' sense of normalcy and optimism about the pandemic's course has fallen by half.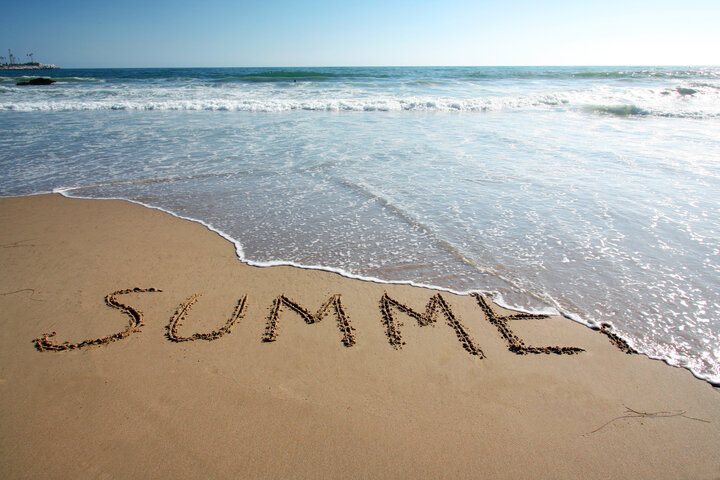 IMPORTANT: These findings are brought to you from our independent research, which is not sponsored, conducted or influenced by any advertising or marketing agency. Since March 15, 2020, Destination Analysts has surveyed American travelers about their thoughts, feelings, perceptions and behaviors surrounding travel—specifically in the wake of the coronavirus pandemic—and explored a variety of topics. The key findings presented below represent data from 1,200 American travelers collected September 1st-3rd.
Key Findings to Know:
Far more Americans headed out for Labor Day weekend trips this year compared to last. Nearly a quarter of Americans said they would be traveling for the holiday, almost doubling 2020 levels (24.0% vs. 13.0%).
Labor Day travel would have been stronger had not Americans been grappling with the disruption of the Delta variant. Among the American travelers who did not head out on Labor Day trips, 13.0% of this group said they had cancelled trip plans specifically because of Delta variant concerns.
Summer ends in a quite a different place than it started: Since the Fourth of July, Americans' sense of normalcy and optimism about the pandemic's course has fallen by half. Over half (51.2%) of American travelers expect the pandemic to get worse in the next month; comparatively only 16.2% felt this way heading into the Fourth of July holiday just two months ago. When asked how close to "normal" the U.S. is in terms of leisure activity, just 21.6% of American travelers felt that the U.S. was at least 70% back to normal, down from 42.7% at the beginning of July. Those Millennial age or younger were much likelier than Baby Boomer-age travelers to feel normalcy (27.7% vs 15.1%). Meanwhile, those in the South were less likely to feel normalcy (16.1%).
Although Americans generally continue to see travel and leisure activities as safe rather than unsafe, air travel, indoor attractions and restaurants have suffered notable declines in safety perceptions. Since early July, perceptions of commercial air travel as safe has fallen to 37.1% from 51.1%, while indoor attractions (like museums and aquariums) have declined to 44.4% from 59.9%, and dining in a restaurants to 52.8% from 67.7%.
Although Americans largely remain excited to travel in the next 12 months, expectations to travel for leisure in the next 3 months has declined. In total, 71.4% said they have a high level of excitement. However, compared to just two weeks ago, fewer Americans now report planned overnight leisure trips (52.6% down from 56.7% two weeks ago) and leisure day trips (43.1% down from 51.4%) in that timeframe.
The appeal of out-of-state business trips and convention travel has improved among employed American travelers relative to early this year. Now 45.7% of employed American travelers says they would be happy to take an out-of-state business trip in the next 6 months, up from 39.5% the week of April 12th. Also on the rise since April is the appeal of attending in-person group meetings. Now 40.4% would be happy to do so, up from 37.9% the week of April 12th. In fact, one-in-five employed American travelers now plans to attend a convention, conference or other group meeting sometime in the remainder of 2021, with October appearing to be the peak month for this trip type. However, the Delta variant is disrupting group meetings travel–16.8% say they have cancelled an upcoming trip to attend an in-person conference/convention and another 6.2% say they are currently considering cancelling such upcoming trips.
The welcoming reputation of destinations remains important to a majority of American travelers (68.0% consider it important or very important), but perceptions of specific destinations as being unwelcoming appears to be shifting. Of the 17.2% of American travelers who say they can name a destination that does not have a welcoming atmosphere for people like themselves, far more of this group are now naming New York, Texas and Hawaii as places that they feel are unwelcoming.
After a recent period of decline, Americans' travel marketability index scores have held at the same levels for the last two weeks, offering hope for a turnaround. In particular, Millennial and Gen Z age travelers are likeliest to be in a ready-to-travel mindset right now (77.1%). They are also likelier to be supportive of pandemic protocols like indoor mask requirements right now (72.1%)
Follow us on social for infographics of these and other key findings. You can also download recent infographics here. Need assets for a presentation or something else? Find all the presentation decks from our ongoing traveler research here—new decks posted on Tuesday afternoon. And please join us Tuesdays at 11:00am EST for a live presentation of the latest insights into traveler perceptions and behaviors.
We appreciate your support of this research from our small but mighty team of devoted tourism researchers. To make sure you receive notifications of our latest findings, you can sign up here.
Have a question idea or topic you would like to suggest we study? Let us know!
We can help you with the insights your tourism strategy needs, from audience analysis to brand health to economic impact. Please check out our services here.
https://www.destinationanalysts.com/wp-content/uploads/2021/09/rsz_shutterstock_14592625.jpg
480
720
Destination Analysts
https://www.destinationanalysts.com/wp-content/uploads/2023/02/rsz_1da_logo_header.png
Destination Analysts
2021-09-06 05:13:23
2021-09-07 15:11:22
Update on American Travel Trends & Sentiment—Week of September 6th