Amidst the hubbub around the midterm elections and continued whispers around recession fears, American travelers quietly passed a milestone in the COVID-19 pandemic in the most recent The State of the American Traveler study, fielded from October 15-22, 2022.
For the first time since the start of the pandemic over two and a half years ago, the proportion of American travelers who are unconcerned about contracting COVID has surpassed those who are concerned. The percentage of travelers who say they are highly concerned about contracting the virus has dropped to just 38.4% of American travelers this month (see Fig. 1). This follows the trend we have been seeing since the omicron variant wave in winter 2021, with this month marking the lowest percentage since Destination Analysts started tracking this metric in March 2020.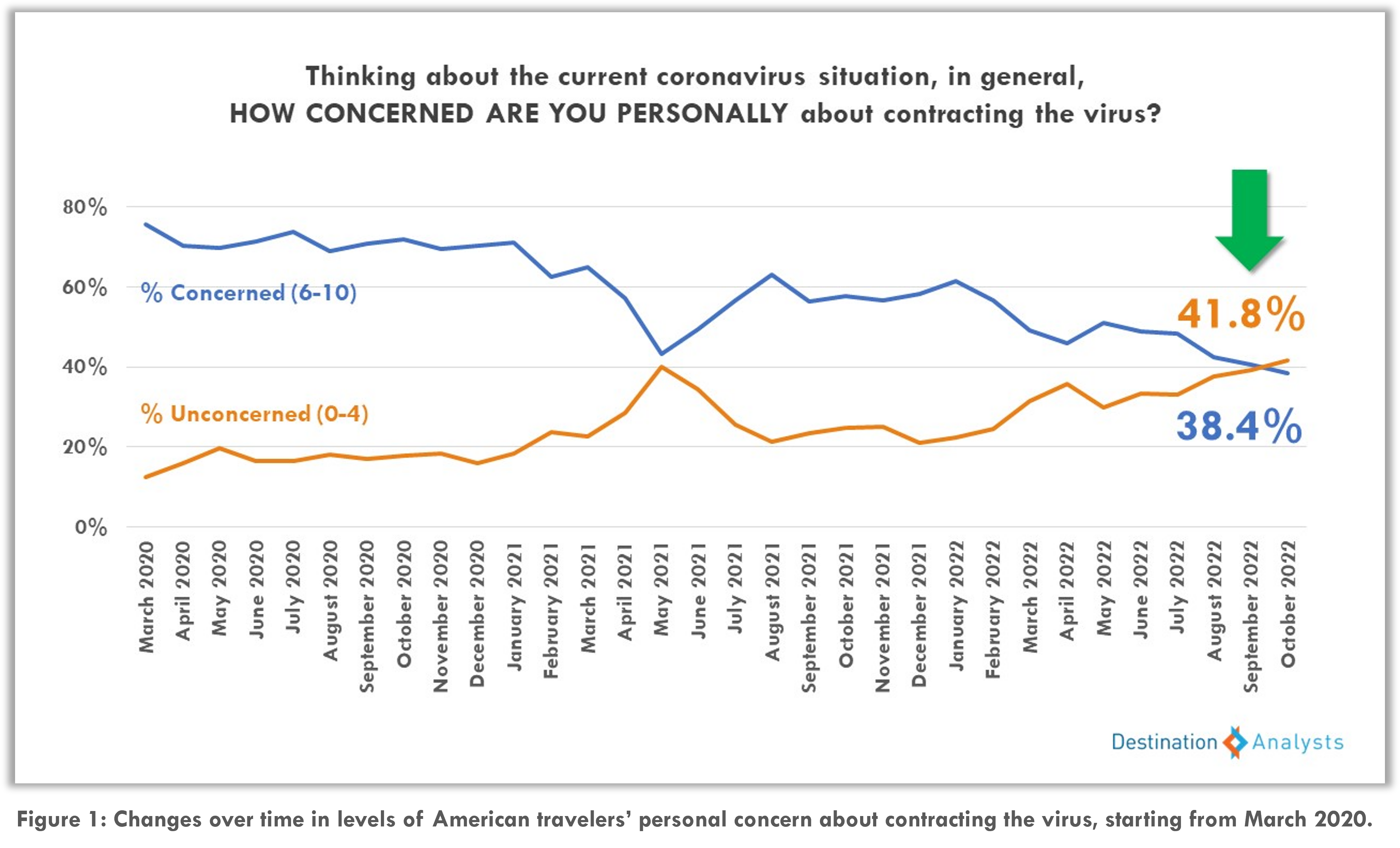 American travelers' confidence in their ability to travel safely in the current environment is also at an all-time high, with 60.4% saying they feel confident or very confident. In a similar vein, the share of travelers who say they are not very confident or not at all confident that they can travel safely right now is at its lowest point (9.3%).
Similarly, when asked what factors have kept them from traveling more in the past 6 months than they would otherwise have preferred, we continue to see a steady decline in the number of Americans who reported that safety concerns around the risks of COVID-19 are a travel deterrent (see Fig. 2).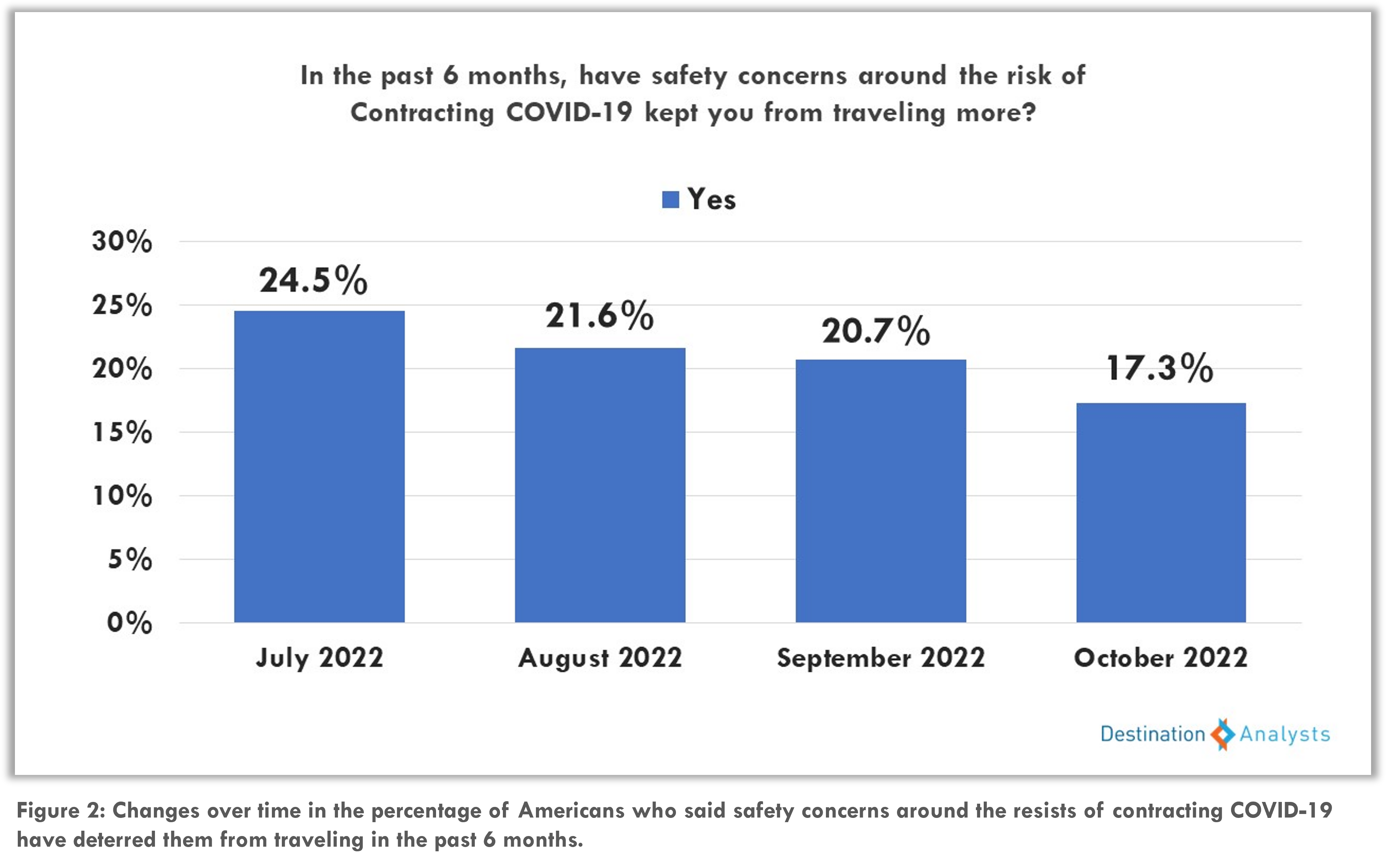 These optimistic trends around COVID-19 safety concerns align with the continued upward trajectory in perceptions that we are returning to "normal" in the U.S. At another all-time high since the start of the pandemic, in this most recent wave nearly two-thirds (65.3%) of American travelers said we are more than halfway back to normal in terms of the resumption of typical leisure activities such as dining out and travel.
While these indicators have maintained their positive trends in recent months, Destination Analysts will continue to monitor American travelers' sentiment and perceptions around COVID-19 and other health-related travel concerns on a quarterly basis in 2023.
To stay up-to-date on traveler trends, sign-up to receive monthly updates and Key Things to Know from our State of the American Traveler Study here.
https://www.destinationanalysts.com/wp-content/uploads/2022/11/Blog-11.14-V1.4.png
2361
3900
Destination Analysts
https://www.destinationanalysts.com/wp-content/uploads/2023/02/rsz_1da_logo_header.png
Destination Analysts
2022-11-14 21:58:09
2022-11-14 22:48:57
Americans Surpass a COVID-19 Milestone – In a Good Way