The outlook for travel in 2022 is shaping up in a promising way, with more trips overall and to a more diverse set of destinations. The near-term outlook is also positive, although current COVID and financial concerns will need to be assuaged.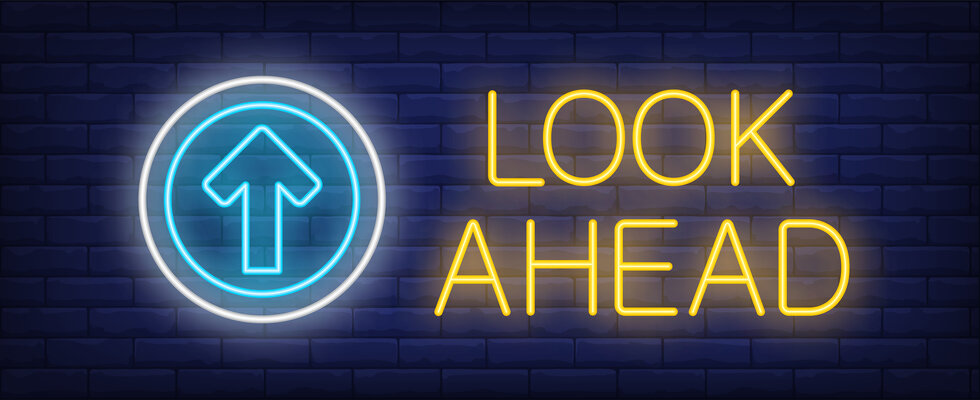 IMPORTANT: These findings are brought to you from our independent research, which is not sponsored, conducted or influenced by any advertising or marketing agency. Every week since March 15, 2020, Destination Analysts has surveyed 1,200+ American travelers about their thoughts, feelings, perceptions and behaviors surrounding travel—specifically in the wake of the coronavirus pandemic—and explored a variety of topics. The key findings presented below represent data collected November 24th-26th.
Key Findings to Know:
Travel's outlook for 2022 looks promising. As shown in the infographic below, when Americans were asked to describe their travel in 2022, top choices include "hopeful," "excited," "fun" and "more." In fact, 33.2% of American travelers say they will take more leisure trips in the next year and the same proportion (33.4%) say they will spend more money on their leisure travel in 2022. The average reported leisure travel budget for 2022 is currently $3,797. Beaches, rural towns and national/state parks destinations will still be where a majority of American travelers head, with more than 70% reporting plans for these types of destinations. Meanwhile, 66.2% of travelers currently say they plan to visit cities, although 29.3% report that they will increase their urban travel in 2022. When asked to list the domestic destinations they most want to visit in 2022, Florida, New York, Las Vegas, California, Hawaii and Texas are top among American travelers as they look forward to 2022. However, domestic destinations will face more competition again as 23.6% say they will increase their international travel in 2022. American travelers also look to continue to take trips to make up for time missed out on with loved ones during the pandemic: 39.2% say they will increase their family travel in 2022 and 32.8% will increase their travel with friends.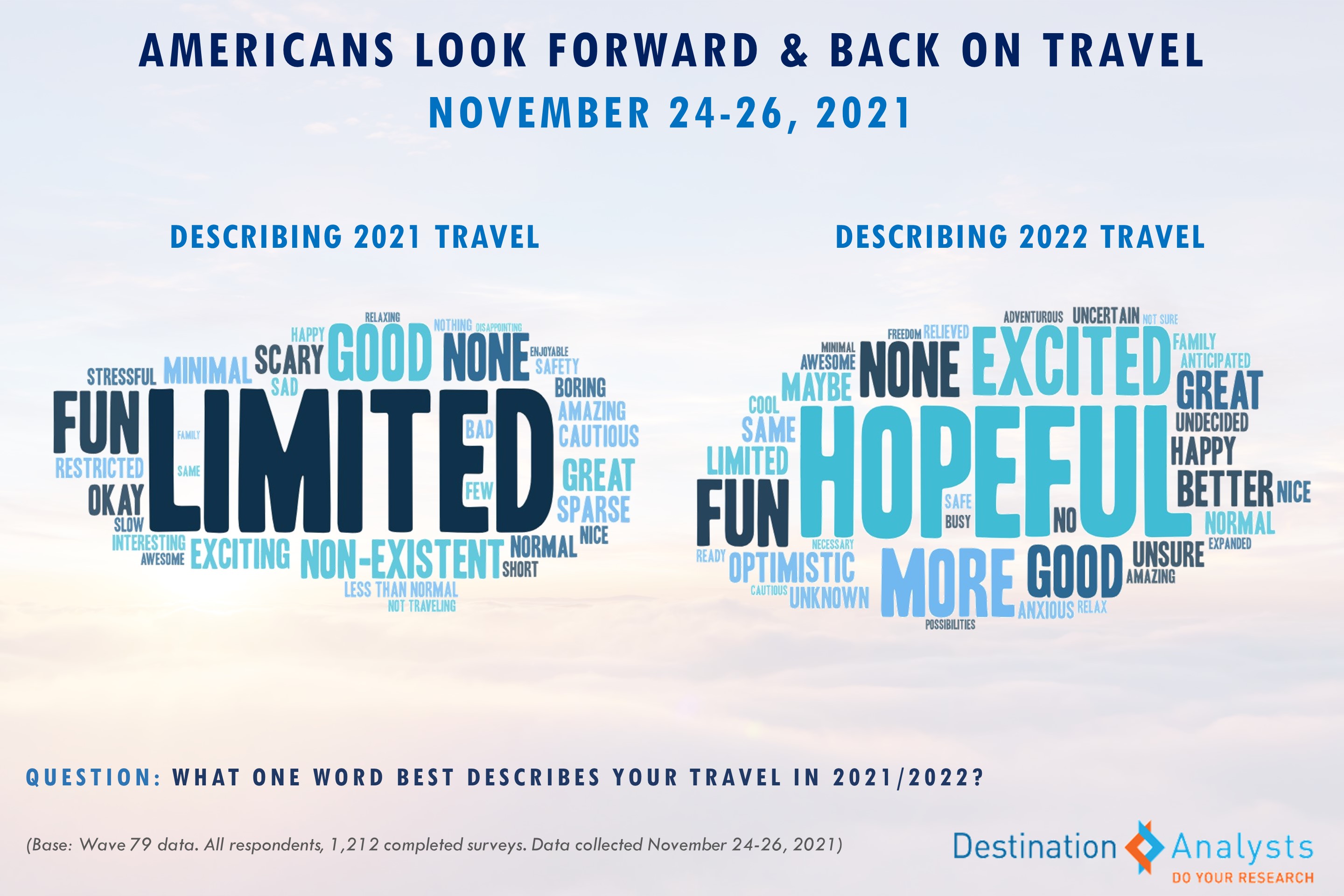 The near-term outlook for travel is also favorable, although growing COVID and financial concerns are weighing factors. The average American traveler reports they will take 2.4 overnight trips in the next 3 months, and 80.3% have travel plans right now. Over 70% of American travelers did some travel dreaming or planning in the past week alone, particularly discussing potential or upcoming trips with others. However, the number of American travelers feeling that COVID-19 will be with us for the long-term is rising (up to 63.9% this week from 61.7% the week of November 15th), as is the number anticipating that the U.S. will face another significant wave of COVID-19 (up 2 percentage points this week to 55.8%). Optimism about the course the pandemic will take in the U.S. over the next month has dropped nearly 12 percentage points in the last two weeks (26.9%), while pessimism has grown 10 percentage points, so that now one-third expect the situation to get worse soon. When asked what is deterring them from traveling more this Winter, COVID-19-related concerns were chief among American travelers. Financial concerns are also weighing more heavily on travelers' minds. Gas prices, concerns that travel is too expensive right now, and personal financial reasons are all among the top 5 issues deterring Americans from traveling more right now. Nevertheless, travel remains a bright spot for many–64.9% of Americans said that they would be "happy" or "very happy" to receive a travel-related gift for the holidays.
Follow us on social for infographics of these and other key findings. You can also download recent infographics here. Need assets for a presentation or something else? Find all the presentation decks from our ongoing traveler research here—new decks posted on Tuesday afternoon. And please join us Tuesdays at 11:00am EST for a live presentation of the latest insights into traveler perceptions and behaviors.
We appreciate your support of this research from our small but mighty team of devoted tourism researchers. To make sure you receive notifications of our latest findings, you can sign up here.
Have a question idea or topic you would like to suggest we study? Let us know!
We can help you with the insights your tourism strategy needs, from audience analysis to brand health to economic impact. Please check out our services here.
https://www.destinationanalysts.com/wp-content/uploads/2021/11/rsz_shutterstock_1242665719.jpg
400
980
Destination Analysts
https://www.destinationanalysts.com/wp-content/uploads/2023/02/rsz_1da_logo_header.png
Destination Analysts
2021-11-26 16:36:42
2021-12-13 00:58:04
Update on American Travel Trends & Sentiment—Week of November 29th