On a recent business trip to Alaska, we had lunch with a local entrepreneur whose very first business as a teenager was dog-sitting for tourists while they took day trip sightseeing cruises.  These travelers couldn't exactly leave their dogs in their hotel or cars for the day, so they were in a pickle.  Neglect their beloved family member or forego one of the pinnacles of the Alaska visitor experience.  Our new friend saw a market for doggy day care and, for a few bucks, took care of his town's tourist dogs while their families were at sea.
We're telling you this story to draw attention to a market many DMOs may not be aware of and we'll give you a word to the wise.  Destinations should not forget visitors traveling with man's best friend.   While our impulse might be to simply add a "pet-friendly amenities" check box to hotel listings and move on, that would be a mistake.  As DMOs prepare their ever-changing content strategies, considering the needs of this enthusiastic traveling audience could reap significant rewards.
For several years we've been tracking the importance of dog-friendly amenities and destinations to the American public.  The results might surprise you. Nearly half of American travelers own a dog and one third of them (33.4%) have taken an overnight leisure trip with Fido in the past twelve months.  When we do the math, it tells us that about 30 million Americans will hit the road this year for an overnight trip with their dogs.
Having dog-friendly accommodations and activities is critically important to them, and they will be looking to you, the DMO, for advice.  Just for fun, here are a few stats from our most recent State of the American TravelerTM study to drive this point home.
Question: How important are pet-friendly policies and amenities to how you generally select your leisure travel accommodations (hotels, motels, etc?)
Source: State of the American Traveler, July 2014. Base: American travelers who took an overnight leisure trip with their dog in the past year.  
Question: When you travel with your dog, do you typically choose well-known pet-friendly cities or destinations?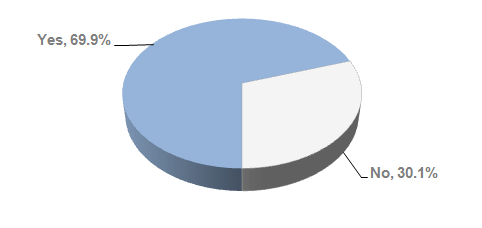 Source: State of the American Traveler, July 2014. Base: American travelers who took an overnight leisure trip with their dog in the past year.  
Clearly, this audience will be demanding content that allows them to pick pet-friendly accommodations (is the check box really enough?)  They will also be looking for pet-friendly destinations in which to spend their money.  And dog-centric information is really important to them.  But what's a DMO to do?  We suggest considering some professional advice.  So, we reached out to our friends at dogtrekker.com and spoke with co-founder Dave Kendrick, about the market and what DMOs should consider.
A few snippets from the conversation follow:
DA:  Tell us a little about DogTrekker.  What's it all about?
DK:  Well, we launched DogTrekker.com in 2011.  It's a collaboration of dog lovers who wanted to share what they've learned during their equivalent of 200 years of on-the-road and on-the-trail adventures. Based upon their 4-Paw Promise to research local and accurate dog-friendly lodging, chow, hikes, splash zones, attractions and local services; provide engaging content written by veteran travel writers; and demonstrate a strong commitment to local animal welfare groups.
DA:  How big has DogTrekker.com become?
DK:  DogTrekker.com has become the go-to resource for hundreds of thousands of California dog owners.  Prior to DogTrekker.com, there was no way for dog owners to know just how 'dog-friendly' a lodging property was. For a hotel or motel, dog-friendly is way beyond putting the check in the 'pet-friendly' box and a picture of a dog on their site. Hotels with large numbers of breed restrictions, limited size limits, high dog fees, misleading information on their site and untrained desk personnel fall more into the 'dog-tolerant' to 'dog-unfriendly' categories and are not listed on the site.
DA:  How important is this to travelers?
DK:  Well, your own research that shows nearly 48% of dog travelers find a poor selection of truly pet-friendly hotels, 80% say hotel polices and dog-friendly amenities are important when choosing a property and nearly 50% are turned off due to high pet fees.  Survey after survey shows that the majority of dog owners feel that their four-legged buddies are an important part of the family and as such, want them to be treated equally or even better than they are when traveling. We see it every trip we take with Kayla, the joy she feels when the lodging property or attraction staff goes out of their way to provide a warm and heartfelt welcome. At DogTrekker.com we measure it in 'wags per mile.'
DA:  Do hotels get it?  Are they becoming more dog-friendly?
DK:  I mentioned the problems, but on the other side of the leash, you have Kimpton, Loews and Joie de Vivre, Best Western Plus, La Quinta and many more hotel groups who go out of their way to welcome dogs.  With clear, concise policies, superior training of the staff, providing fun and safe dog amenities and a desire to treat the four-legged guests with the same level of respect and courtesy as their 2-legged uprights, these hotel groups are considered by DogTrekker.com to be 'dog-passionate.'
DA:  Why should DMOs be interested in DogTrekker?
DK:  We have many DMOs working with us now.  In fact, many of California's destination marketing organizations are Paw-of-Approval partners of DogTrekker.com, collaborating on ways to make their destinations as welcoming and dog-passionate as they can be.
DA:  Thanks, Dave.

As you think about the dog-traveling market, we suggest you give DogTrekker a look.  They have a wealth of fun content and expertise that could be of value to your destination's content development plans.  Dog Trekker is one of our favorite industry partners, and we strongly encourage our friends in the industry to reach out to them.
Website:  www.dogtrekker.com
Facebook: www.facebook.com/dogtrekker
Twitter:  www.twitter.com/dogtrekker
https://www.destinationanalysts.com/wp-content/uploads/2014/10/Logo-For-Blog-Posts.jpg
168
145
Destination Analysts
https://www.destinationanalysts.com/wp-content/uploads/2023/02/rsz_1da_logo_header.png
Destination Analysts
2015-01-02 03:32:55
2015-01-02 19:44:16
Dog Travelers: Thinking Outside the Dog House for Destination Marketers