How US Border Destinations are Faring with COVID-19's Impact
Until the COVID-19 pandemic upended the world we knew, cross-border travel along our Canadian and Mexican borders had been a way of everyday modern life. In addition to the important cultural contributions, this travel was quite a significant contributor to the US economy. In 2019, of the 79.3 million international visitors to the United States, 20.7 million were from Canada and 18.1 million were from Mexico, representing $20.6 and $17.6 billion in spending in the U.S. As coronavirus cases surged in April however, the United States, Mexican and Canadian governments agreed to limit all non-essential travel across borders. As of this week, this order has been extended until December 21st.
To more deeply understand the impact of the border restrictions and what we can learn about the resumption of international travel, Destination Analysts' Senior Research Director, Myha Gallagher, led a discussion with four DMO professionals from border destinations on what they're currently seeing in their destinations and what they expect for the future.
Read below for our key takeaways and watch the full discussion here:
What We Learned
Our Integrated Economy is at Risk
The four DMO panelists refer to the border regions between the US and Canada and Mexican borders as a binational economy. As Ed Healy, Vice President of Marketing for Visit Buffalo Niagara, described: "traditionally there has been a great back and forth. We have been particularly dependent on the Canadian consumer for many, many years."
By the numbers, these DMO professionals are seeing great loss from these border travelers:
– Buffalo (Northeast continental US) and Bellingham Whatcom County (Northwest continental US) are seeing similarities in that Canadians not only come to spend time in their destinations on a leisure trip but they also cross the border to take advantage of the good exchange rate. Ed shared, "[In Buffalo] our largest shopping mall estimates that 35-40% of their customers are Canadian." Additionally, Ed communicated that the "Buffalo-Niagara Airport relies tremendously on Ontario-based consumers who use our airport."
– Sandy Ward, President & CEO of Bellingham Whatcom County Tourism, reported similar figures for her destination that "Canadian shopping such as gas, food and clothing comprises 41% – 44% of our retail sales and 60-73% of fuel tax revenue from border towns in the county rely on Canadians purchasing gas." Ultimately, retail sales in these communities are down considerably. Sandy said "Retail sales [in Whatcom County] have fell between $54-65 million in Q1 and Q2 2020 due to COVID restrictions—a 6% decline in retail sales."
– Impact along the Mexican border has been similarly devastating. Prior to the pandemic, Tucson (60 miles north of Mexico and considered to be a border zone) welcomed millions of Mexican visitors annually. Felipe Garcia, Executive Vice President of Visit Tucson, explained, "75% of Mexican visitors primarily come to Tucson to shop and spend $1 billion every year in my community." The impact goes far beyond shopping. Felipe noted, "They are coming here to see the doctor, because they have businesses and buying second homes." Looking specifically at communities closer to the border, Felipe shared their dire state in that "It is like a ghost town. We are starting to see boarded up windows because they can't continue their business operations. We need those tax dollars."
– San Diego also benefited greatly pre-COVID. Susan Bruinzeel, Senior Director of Planning & Research at San Diego Tourism Authority, shared, "We have the busiest border crossing in the world with 55 to 60 million annual northbound crossings along the San Diego and Tijuana border." Additionally, San Diego's airport has a land bridge at the Tijuana border which allowed these visitors to fly to other destinations in the US with ease. Susan indicated, "This was a large marketing opportunity for us. 4 million day-visitors for shopping, visiting attractions and family and half a million staying overnight in private home and hotel stays pre-COVID."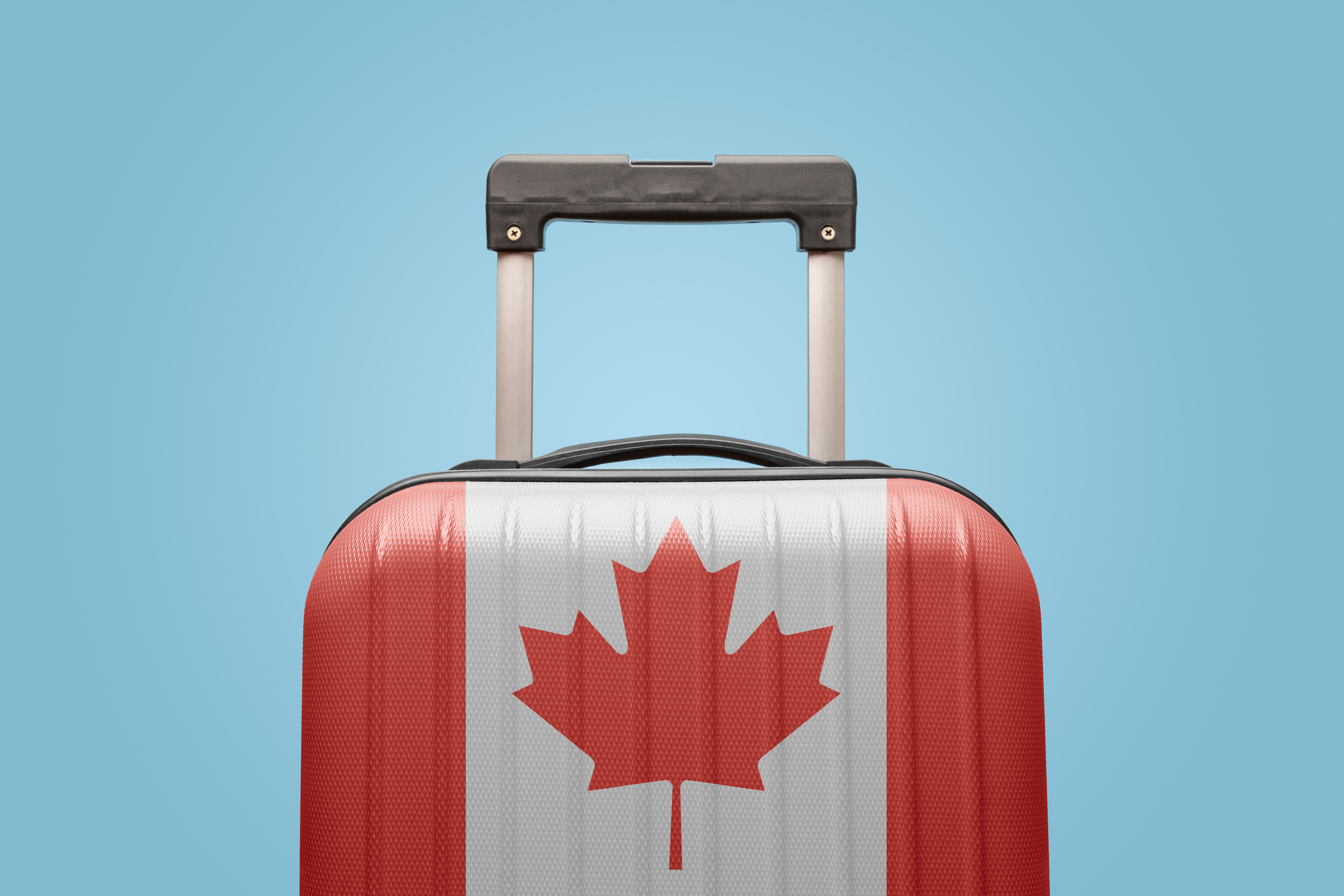 Travelers Are Adapting, Maybe Permanently:
Travelers are developing other travel habits. Sandy explained, "The closure is going to have long-term impact on shopping travel behavior because they have formed some new habits. We think Canada is enjoying keeping Canadian dollars in Canada."
With shopping being a huge reason why Mexicans and Canadians have historically visited the United States, new habits could potentially negatively impact the infrastructure currently in place. But these challenges are also seen as an opportunity. Felipe said, "Mexicans were behind in their online shopping and had a huge leap. In Tucson, we're offering a service where people can buy online and sales tax is generated in Tucson."
Even with the pandemic keeping the borders closed, these DMOs are actively staying in communication with nearby border communities. Felipe's approach is to "host a 3-4 segment on two different new outlets based on the needs for communication," while Ed is staying active by "connecting with social media followers and through newsletters. We plan to start ramping up next year." And Sandy shared they "would like to mount a major campaign once border restrictions have been lifted."
Culturally, there is an expectation that this will remain in tack as Susan indicated, "the binational piece, the maquiladora industry is not likely to change."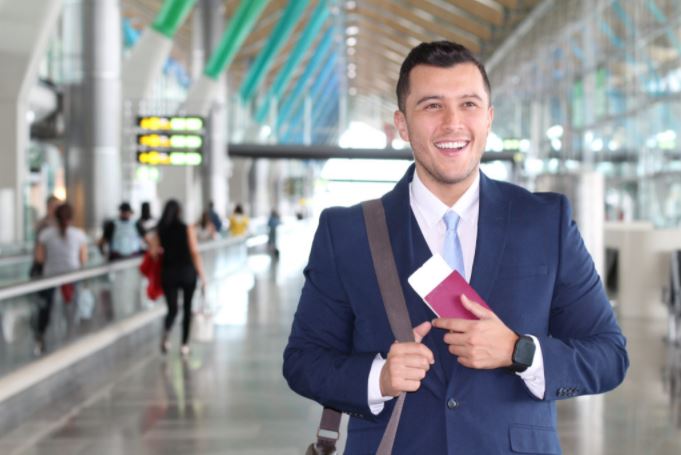 We Have a Long Way to Go Before Travel is Back to Pre-Pandemic Levels
With the way the pandemic is going right now, these DMO professionals remain unsure when borders will reopen. Noting the dependence on policies outside their control, as Felipe said, "We don't have CDC guidelines on how to reopen the border."
Ed indicated that opening the border is "highly dependent on the effectiveness of the vaccine and consumer confidence." Sandy expressed concerns that she has heard that even if the border was open, we may not see increased visitation because "the US must get the virus under control."
However, given these challenges, the DMOs remain optimistic. "Right now we have the wait and see approach," Sandy shared.
We are extremely thankful for the insights shared by our panelists Ed, Felipe, Sandy and Susan. We are looking forward to when cross-border travel can resume!
https://www.destinationanalysts.com/wp-content/uploads/2020/11/How-US-Border-Destinations-are-Faring-with-COVID-19s-Impact.jpg
720
1280
Destination Analysts
https://www.destinationanalysts.com/wp-content/uploads/2023/02/rsz_1da_logo_header.png
Destination Analysts
2020-11-23 03:17:33
2020-12-14 16:50:48
How US Border Destinations are Faring with COVID-19's Impact