Nature-Based Destinations and the Future of Travel

Destination Analysts was honored to have our ongoing Coronavirus Travel Sentiment Index research featured in The New York Times' critical look at the future of travel, as "the outbreak will undoubtedly change how we think, act and travel, at least in the short term." Following are the findings that spotlight the article's exploration of travelers' potential desires for more remote and nature-based settings.
In #thebeforetime, cities reigned as the destination type for Americans' trip aspirations and volume. Back in January we asked a simple travel expectations question in our The State of the American Traveler survey of 2,000 American leisure travelers: "In the next 12 months, how many will you take that will include each of the following types of leisure destinations?" As shown in the graphic below, at that time 74.0% Americans were planning almost two urban trips for 2020—far more than any other destination type.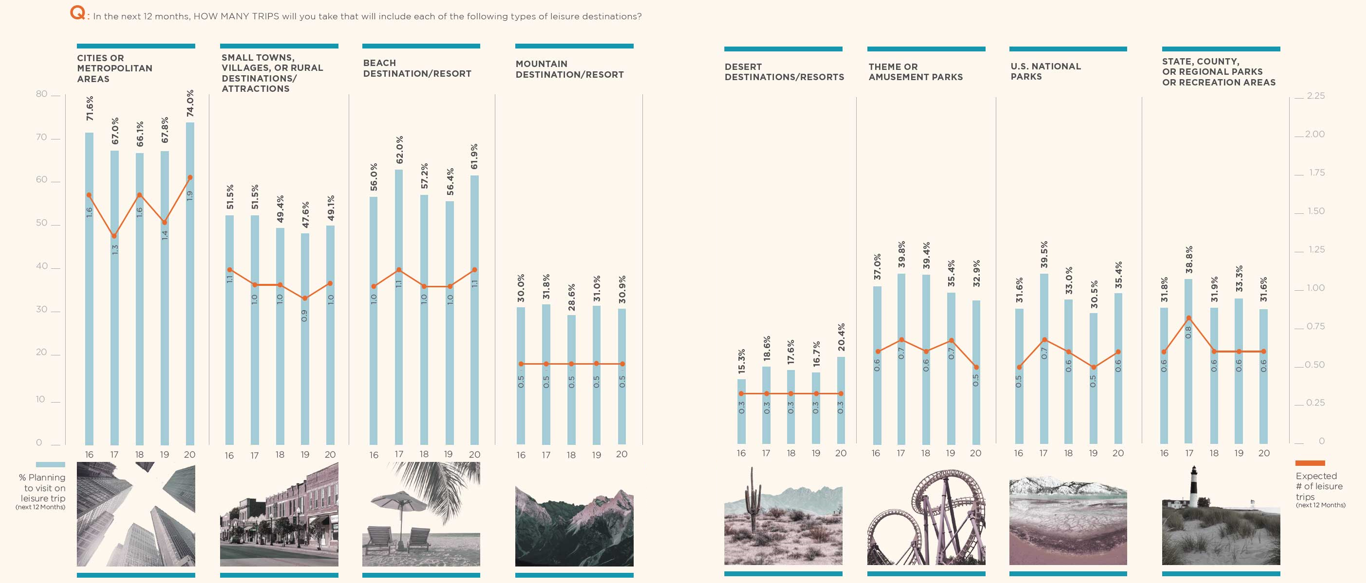 Fast forward to the week of April 14th, with near-nationwide shelter in place orders and COVID-19 a full-blown pandemic. In our weekly survey of 1,200 American travelers about their feelings and behaviors on travel in the wake of the coronavirus, nearly 40 percent reported they would change the types of destinations they choose to visit.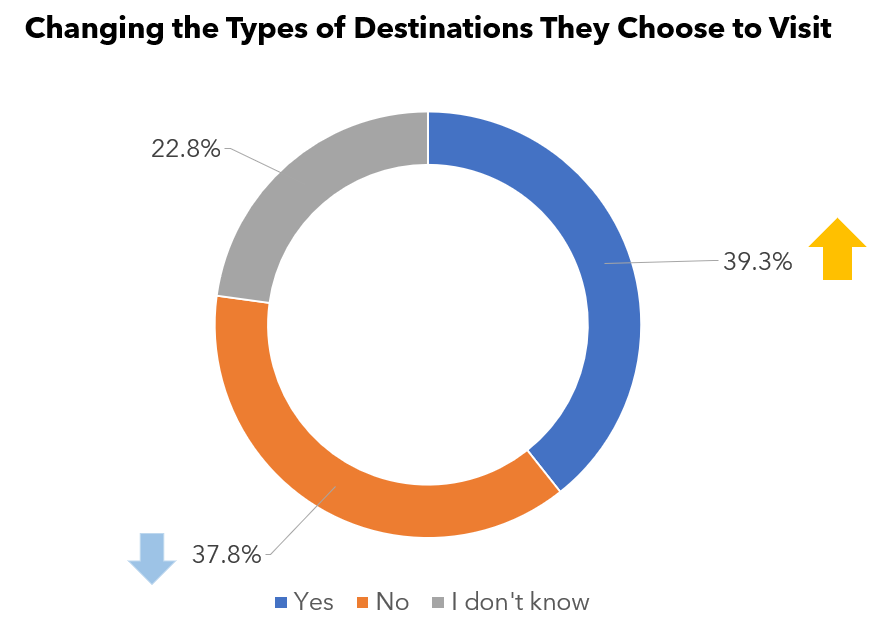 Beyond the substitution of destinations, the coronavirus pandemic looks to have a perhaps temporary but still fundamental impact on how Americans travel and the experiences they choose. American travelers also said they would be avoiding crowded places (55.7%), often a hallmark of the urban travel experience. They also said they would avoid destinations hardest hit by coronavirus (50.5%), which have predominately been cities thus far.
When asked the place they will visit on their very first post-pandemic trip, beach/resort destinations (38.2%) and small towns/rural areas (30.0%) topped the list. A significant number also say they will be taking more road trips because of coronavirus—road trips lending themselves well to exploring lesser trafficked and nature-based destinations.
Another finding lending to the benefit nature-based destinations may reap from the pandemic is the increased interest in camping and RVing. We asked the American travelers we surveyed the week of April 24th if the pandemic made camping and RVing more attractive. Nearly 4 in 10 agreed it did.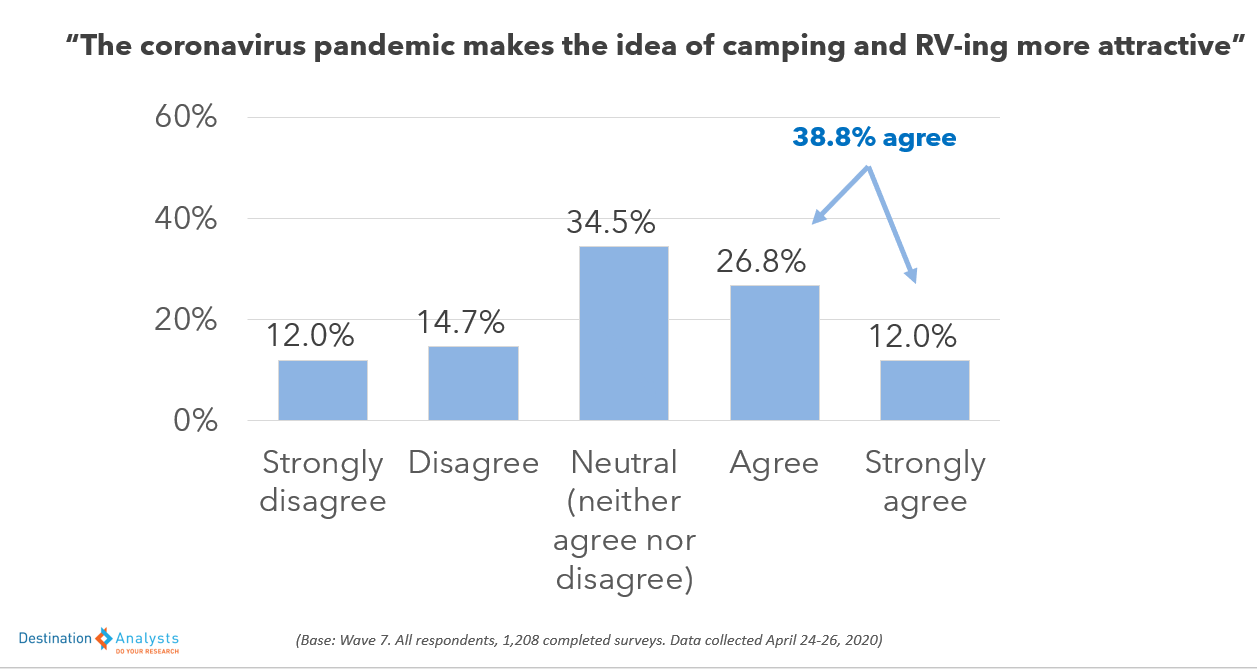 Nature-based destinations indeed have an opportunity to position themselves well for post-pandemic travel, introduce themselves to new travel audiences and even grow and sustain market share into the future.
To make sure you receive notifications of our latest findings, you can sign up here.
https://www.destinationanalysts.com/wp-content/uploads/2020/05/image.png
3644
6000
Destination Analysts
https://www.destinationanalysts.com/wp-content/uploads/2023/02/rsz_1da_logo_header.png
Destination Analysts
2020-05-11 03:00:40
2020-05-12 21:34:42
Nature-Based Destinations and the Future of Travel