Spring Break and Safe Travel: Key Lessons on Managing the Visitor Experience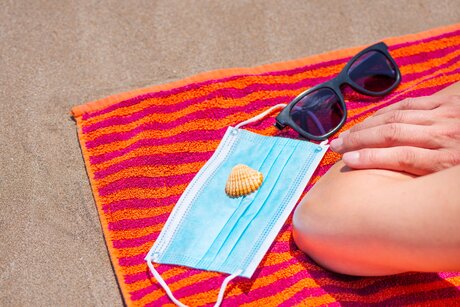 There's no doubt that marketing a destination is a complex undertaking. And with the advent of the COVID-19 pandemic, developing a successful destination marketing strategy came with added challenges. With a second pandemic Spring Break season upon us and a current 14.9% of American travelers who will travel specifically for Spring Break this year, we wanted to hear from traveler marketers from some of the most in-demand Spring Break destinations.
As part of our March 16th industry update webinar, Katie Parrish, Marketing Intelligence Analyst at Gulf Shores & Orange Beach Tourism, Leroy Bridges, Vice President of Digital & Communications at Visit St. Pete/Clearwater, Maria Henson, Senior Manager of Market Research & Insights at Visit Orlando and Terence Concannon, President & CEO of Go Lake Havasu joined a fascinating panel discussion led by Destination Analysts' President & CEO, Erin Francis-Cummings.

You can watch the discussion on valuable lessons about planning for visitors while pandemic safety remains top-of-mind and how safe travel is being marketed right now in this video and find our key takeaways below.
What We Learned:
Balancing the visitor experience with safety requires DMOs to be proactive in engaging with different, yet equally important, audiences. Industry outreach is imperative for DMOs, who educate local businesses, partners and stakeholders on the programs that are in place to ensure health and safety. They also guide this key audience around preparation for the upcoming influx of visitors. Local residents are another important audience for DMOs to engage with. DMOs must take the initiative to show local residents the specific measures that are being taken to prioritize the health and safety of the community and gain their buy-in for Spring Break visitors. And when it comes to potential visitors, marketing gets the safety message out. Communicating local safety protocols and expectations of visitors, as well as delivering the message that travel can be fun and responsible in a controlled environment are essential to ultimately balancing the visitor experience with safety.
"We're ready when you are" is an effective message in demonstrating the important work of DMOs. During our December 8th consumer panel about leisure travel in 2021, we learned that travelers want to be wooed. Gently. And DMOs are indeed doing this. Soft messaging around "We're ready when you are" and "You're welcome here" has been a successful marketing best practice for many DMOs, including Visit Orlando and Gulf Shores and Orange Beach Tourism. Images of social distancing and wide open spaces, communicating current safety protocols and demonstrating what visitors can expect in-market have all been part of the larger "We're ready when you are" message—a message that is very much tied to the DMO's important work of making travelers feel safe and confident in their decisions to visit a destination and in managing the visitor experience.
Consider opportunities to reward good behavior. In the case of Visit St. Pete/Clearwater, the DMO instituted the Rise to Shine Pledge. Potential visitors take the pledge to be safe and courteous during their trip and are then entered to win an ultimate beach getaway to the destination. The DMO developed another program in which its on-the-ground street team went around the destination emphasizing the importance of masking up, social distancing and doing the right thing. In turn, visitors who complied with safety protocols in-market were awarded with $25 gift cards. On top of efforts to ensure safety and gain buy-in from both visitors and locals alike, Visit St. Pete/Clearwater experienced the added benefit of positive media coverage.
Communicating the value of tourism is key to managing local resident sentiment. While appreciation for spring break visitors, and tourism overall, may vary from destination to destination, demonstrating the importance of tourism and its benefits is instrumental in fostering community support. In addition to showing local residents that they are a priority and that DMOs are taking responsibility to keep the community safe, showing the extent of the local economy that is driven by tourism—such as the businesses patronized by visitors and the jobs sustained by tourism—undoubtedly plays a role in getting residents on board with and supportive of visitors traveling to the destination.
https://www.destinationanalysts.com/wp-content/uploads/2021/03/Spring-Break.jpg
720
1280
Destination Analysts
https://www.destinationanalysts.com/wp-content/uploads/2023/02/rsz_1da_logo_header.png
Destination Analysts
2021-03-22 05:24:24
2021-03-22 05:49:29
Spring Break and Safe Travel: Key Lessons on Managing the Visitor Experience