Leisure Travel Outlook: Our Forecast for 2016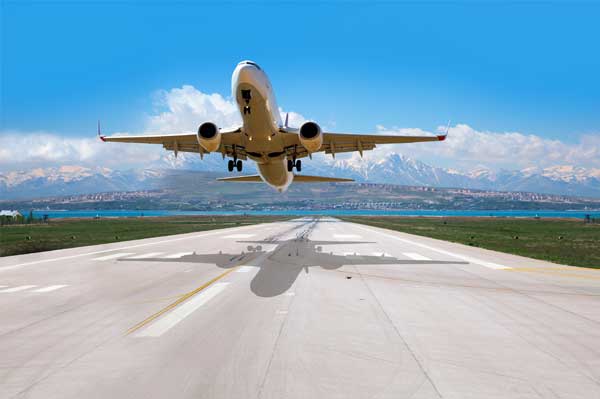 The U.S. travel industry will continue to grow in 2016, fueled by a strong domestic travel market.   While regional performance will vary and the strong dollar and economic challenges abroad will test our ability in the short-term to grow international markets, overall the picture looks positive. In the absence of unexpected shocks, our model suggests that we will see the number of leisure trips taken by Americans to grow by 2.1 percent in 2016.  Overall leisure travel spending will climb 4.0 percent in the coming year.
—————–
The American tourism industry deserves a gold medal for its performance in the post recession world, consistently growing and generating taxes and jobs in an environment fraught with uncertainty.  We expect a winning performance to continue in 2016, driven in part by strong demand for the nation's varied and compelling leisure travel products. In what follows, we have sketched our thoughts and expectations for leisure travel performance in the coming year.
THE UPSIDES
Strong Traveler Optimism
American optimism about their future leisure travel reached record levels last summer, and consumer confidence has continued to push further forward.  As 2015 drew to a close, the University of Michigan's consumer sentiment index rose to 92.6. That's just below the year's average of 92.9, the highest annual average in 11 years. Consumers' moods have been boosted by steady job growth and lower gas prices which have improved their overall buying power.
An Expanding Economy
U.S. economic growth continues to be positive, if unimpressive by historical standards.  In 2016, we expect the global economy to follow a slow growth path but, barring unforeseen circumstances, America's GDP will grow by at least 2.8 percent. This growth means more income in travelers' pockets and more jobs.  Recent moves by the Federal Reserve reveal its confidence in our economy's near-term prospects, as well.
Job Growth Continues
The labor market continues to improve, with the most recent national unemployment rate trending consistently downward to a seven-year low of 5.0 percent.   Many analysts expect that, if these trends continue, the domestic economy will reach a full employment level some time the next year.  There are also indications that businesses are offering higher pay to attract and keep workers.  Wages and salary growth showed signs of strength at the end of last year.
Travel Costs Flat
Gas prices grab most of the headlines, with national averages below $2.00 per gallon.  But airfares are also expected to see only moderate growth this year. Unfortunately, the bonus travelers will feel from lower transportation costs will likely be absorbed by increased hotel room rates.  Even with the additions provided by sharing economy services, continued elevated demand for rooms in a marketplace with relatively little increased hotel inventory will push lodging costs up this year.
THE DOWNSIDES
International Woes
America's travel industry has been buoyed in recent years by big spending international visitors. Change is in the wind though, driven by weak foreign economic performances abroad and a very strong dollar.  As recently as December, the US dollar index (which measures the greenback against top currencies) was up 10 per cent for the year, after gaining nearly 13 per cent in 2014. Foreign exchange impacts can often take time to be realized, and we already seen drops in foreign travel spending.  At best, we expect this segment to remain stable in the upcoming year.
Safety Concerns
The biggest source of uncertainty is, of course, the potential for terrorism and a resulting decline in travel demand.  American traveler concerns about safety while traveling has been relatively stable in recent years.  Over the past several years, only about 1 in 10 Americans reported cutting back on the number of leisure trips taken due to safety concerns.  However, recent terror attacks in Paris and San Bernardino cast a shadow. Since its tragedy, Paris has seen sharp declines in demand and a wave of painful cancellations.  At present, our domestic industry has not been so touched, but the destructive potential must once again be on our radar.
THE BOTTOM-LINE
If you are amongst our fellow travel industry professionals, get ready to enjoy another positive year.  Despite the real and potential challenges we face, the good times much of the travel industry has been experiencing should continue to roll in 2016, buoyed by increased domestic leisure travel volume and spending and strong consumer confidence and optimism.
https://www.destinationanalysts.com/wp-content/uploads/2014/10/team-member-david-bratton.jpg
300
300
Destination Analysts
https://www.destinationanalysts.com/wp-content/uploads/2023/02/rsz_1da_logo_header.png
Destination Analysts
2016-01-05 01:37:22
2016-01-08 15:39:53
Leisure Travel Outlook: Our Forecast for 2016