Embracing the LatinX Travel Community
As part of Destination Analysts' ongoing traveling consumer panel series, our industry update webinar on May 11th was followed by an important discussion with LatinX travelers from around the U.S. Moderated by Melissa Elkins, Destination Analysts' Director of Research, this conversation explored these travelers' unique perspectives and how their personal experiences impact their travel decisions.
Watch what this panel of LatinX travelers had to say or read on for main takeaways from the discussion.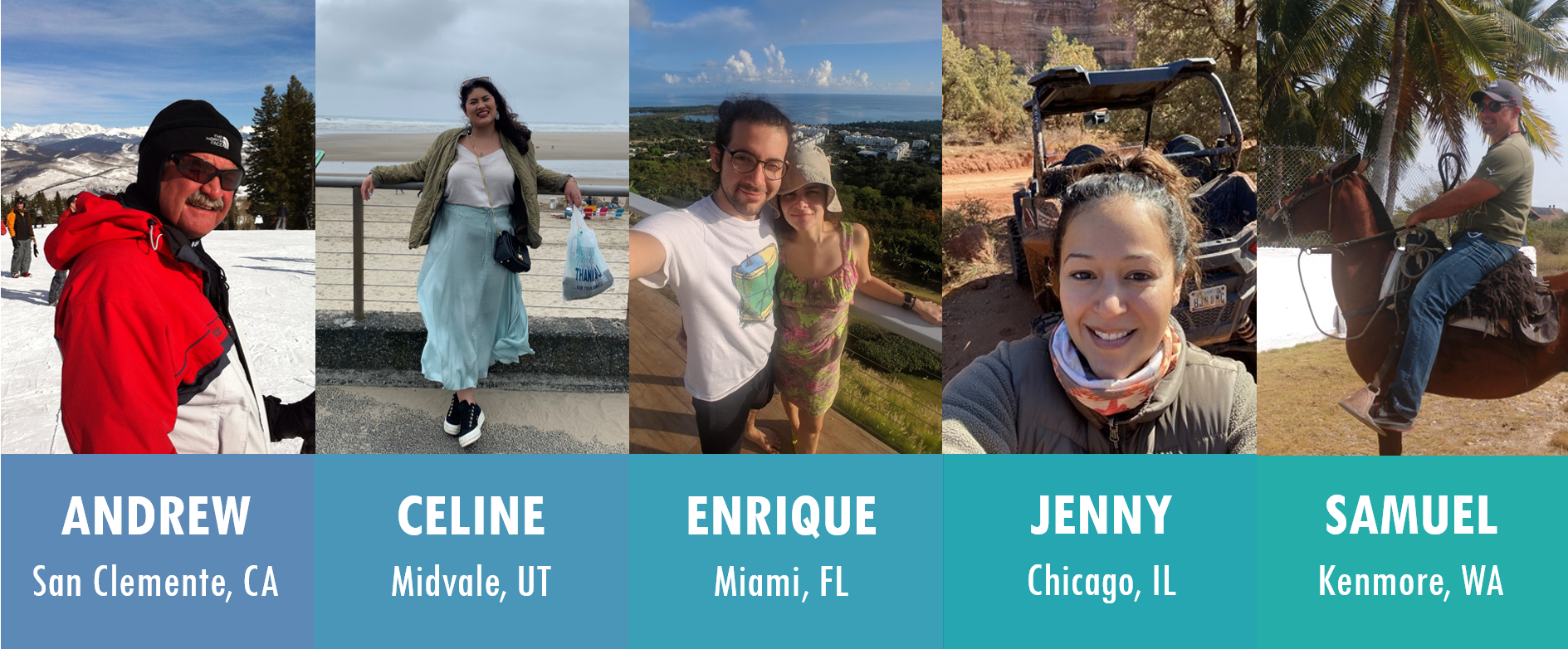 Key Takeaways:
LatinX travelers appreciate being represented in advertising, however, their representation should occur respectfully and avoid tokenism. LatinX travelers would like to be acknowledged as part of our cultural diversity without being singled out. As Enrique expressed, "I want to feel like I'm not being targeted specifically. I want to feel like I'm just another member of the regular audience. I would prefer that they try intentionally not to target me or cater to specifically me as a minority." Furthermore, the portrayal should occur naturally and with authenticity, reflecting the mix of different backgrounds. Stereotyping would be a disservice as it overlooks the diversity that is included under the term LatinX. From their perspective, advertising campaigns, "should feel organic. It shouldn't feel forced."
Providing content in both English and Spanish is an effective way to connect with the LatinX community while signaling inclusivity. In the words of Celine, "At this point right now it is almost a need to have things in Spanish. It is such a large population of this country who speak Spanish, either as a primary or secondary language." Advertising, social media and marketing campaigns also available in Spanish are perceived as embracing. It conveys the message that "You are welcome" and can ultimately help destinations further build their brand by reaching more of the LatinX community.
As is the case with many travelers, distinct and unique destination attributes are highly influential in the travel decision-making process. That does not necessarily mean that LatinX travelers seek out activities or attractions connecting them to their culture, but rather elements that are new and unique to them. Attractions, cuisine or an event of historical significance can provide a culturally enriching experience. Simply put, they are interested in "Seeing things that are special and aspects that are unique." There is a significant opportunity for marketers to identify and promote their most distinguished assets and open their world up to the enormous, travel-ready community of LatinX.
We at Destinations Analysts would like to thank Andrew, Celine, Enrique, Jenny and Samuel for sharing their honest thoughts and valuable perspectives with us and the travel industry.
https://www.destinationanalysts.com/wp-content/uploads/2021/05/Blog-Embracing-the-LatinX-Travel-Community.jpg
720
1280
Destination Analysts
https://www.destinationanalysts.com/wp-content/uploads/2023/02/rsz_1da_logo_header.png
Destination Analysts
2021-05-29 00:07:36
2021-05-29 00:13:13
Embracing the LatinX Travel Community