Update on American Travel Trends & Sentiment—Week of May 24th
Important momentum towards recovery has occurred for some of the travel industry's hardest hit segments, including international, convention and urban tourism. However, many traveling consumers are experiencing travel in a way that still appears far from normal.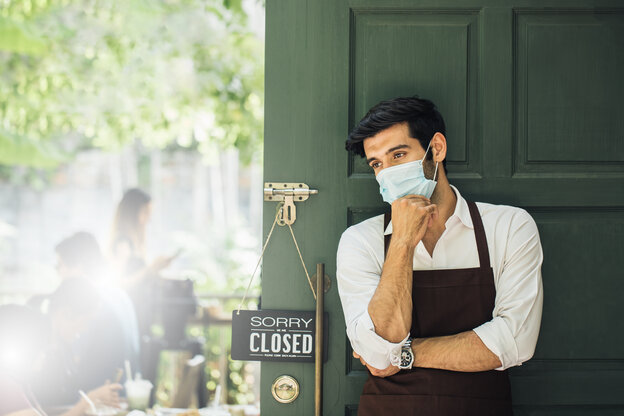 IMPORTANT: These findings are brought to you from our independent research, which is not sponsored, conducted or influenced by any advertising or marketing agency. Every week since March 15, 2020, Destination Analysts has surveyed 1,200+ American travelers about their thoughts, feelings, perceptions and behaviors surrounding travel—specifically in the wake of the coronavirus pandemic—and explored a variety of topics. The key findings presented below represent data collected May 20th-22nd.
Key Findings to Know:
International, Convention + Urban Travel Make Important Gains: Positive movement towards recovery was measured this week in some of the travel industry's hardest hit sectors. The proportion of American travelers who say they will be avoiding international trips tumbled over 5 percentage points in the last week, reaching a pandemic-low 58.8%. Now one-in-five actively disagree that they will avoid international travel. The avoidance of conventions and conferences also reached a pandemic-low (51.7%). Similarly, 21.5% disagree they will be avoiding these events. In addition, 37.4% of travelers who plan to take a leisure trip in the next 3 months say they will be visiting cities and urban areas, on par with rural and beach destination performance.
Optimism Is Up as Vaccinations Continue: Now 73.4% of American travelers have or will get vaccinated against COVID-19. Of those who have been inoculated, 87.3% are more comfortable with the idea of traveling. Overall, nearly two-thirds of American travelers believe the pandemic situation will improve in the U.S. in the next month; only 8.6% anticipate it will worsen. Americans are feeling safer and more confident about travel than ever during the pandemic.
Americans Continue to Actively Dream and Plan: In the last week, 77.5% dreamt and/or planned traveled, up nearly 5 percentage points. One-third report that they researched travel ideas online. Nearly 77% of American travelers say they are in a ready-to-travel mindset.
Americans are Booking + Going: In the last week, 18.7% of American travelers made a travel booking and/or reservation, primarily hotels (56.9% of travel bookers) and airline tickets (43.5% of travel bookers, up from 32.5% last week). Americans report they will take an average of 2.3 leisure trips over the next 3 months.
More Travelers Returning to Pre-Pandemic Travel Resource Behaviors: This week, Instagram appeared in the top 5 channels travelers say they are most receptive to destination promotion in and online travel agencies like Expedia are back among the most frequently utilized resources.
Americans Increasingly Want Tourists in Town: Disagreement with the statement "I don't want travelers in my community right now reached a record-high 30.1%.
Memorial Day Travel Looks Strong, Despite Being Impacted by Gas Instability: Although 24.5% agree that recent gas price increases and shortages have led them to change or cancel Memorial Day travel, right now, nearly a quarter (22.6%) of American travelers say they will take a trip for the holiday this year. The average Memorial Day trip will last 3.5 days and take the traveler 534 miles from home. Over 27% say they are getting on a plane. So far, the typical Memorial Day traveler has spent 5.8 hours planning their trip.
The Travel Experience is Not Yet Near Normal: Considerable work remains to be done in order for American travel to return to normal. When asked to evaluate their most recent trip, travelers rated their experiences in restaurants and lodging establishment as being furthest from normal. Among other experiences examined in our research, inflight and airport experiences were considered the closest to normal. When asked to evaluate their customer service experiences on their most recent trip, the most problematic area was service in restaurants. 24.1% said they had restaurant experiences that diminished enjoyment of their trip. Hotels, motels and inns performed much better, with only 7.8% of travelers saying they had encountered such customer service problems. Over 40% of travelers agreed that, due to the pandemic, businesses in the travel industry appeared to be having trouble providing adequate service to travelers.
Follow us on social for infographics of these and other key findings. Need assets for a presentation or something else? Find all the presentation decks from our ongoing traveler research here—new decks posted each Tuesday afternoon. And please join us every Tuesday at 11:00am EST for a live presentation of the latest insights into traveler perceptions and behaviors.
We appreciate your support of this research from our small but mighty team of devoted tourism researchers. To make sure you receive notifications of our latest findings, you can sign up here.
Have a question idea or topic you would like to suggest we study? Let us know!
We can help you with the insights your tourism strategy needs, from audience analysis to brand health to economic impact. Please check out our services here.
https://www.destinationanalysts.com/wp-content/uploads/2021/05/rsz_shutterstock_1842013810.jpg
416
624
Destination Analysts
https://www.destinationanalysts.com/wp-content/uploads/2023/02/rsz_1da_logo_header.png
Destination Analysts
2021-05-21 18:47:16
2021-05-23 22:37:40
Update on American Travel Trends & Sentiment—Week of May 24th