Outlook for Overnight Ski/Snowboarding Trips This Season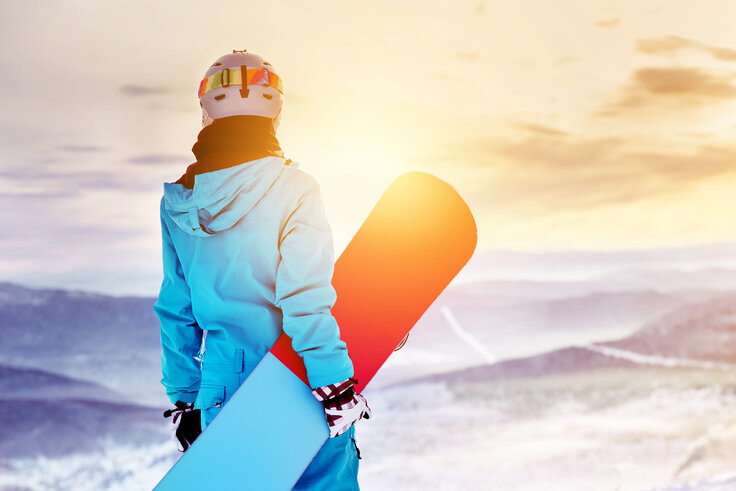 It comes as no surprise that the coronavirus has caused major disruptions to American's travel plans. The summer season, typically a bustling time for travel and exploration, saw a decrease of 120 million trips compared to 2019 according to AAA. Now six months into this pandemic and with summer largely in our rearview mirrors, will the ongoing pandemic have a similar impact on the upcoming ski season? As part of Destination Analysts' weekly Coronavirus Traveler Sentiment Index study, we surveyed 1,200 American travelers and asked them about their potential ski/snowboarding trips this winter season.
Although few (22.9%) feel taking a ski/snowboarding vacation this upcoming season is "safe" or "very safe," in the context of other travel activities tracked, it is considered more safe than visiting amusement parks, dining in restaurants or staying in a hotel. When we look specifically at travelers who have taken a ski/snowboard trip pre-pandemic, their safety ratings for this trip type are even higher (57.9%) and by generation, millennials are more comfortable taking a ski/snowboarding trip this winter (32.6%) than older travelers.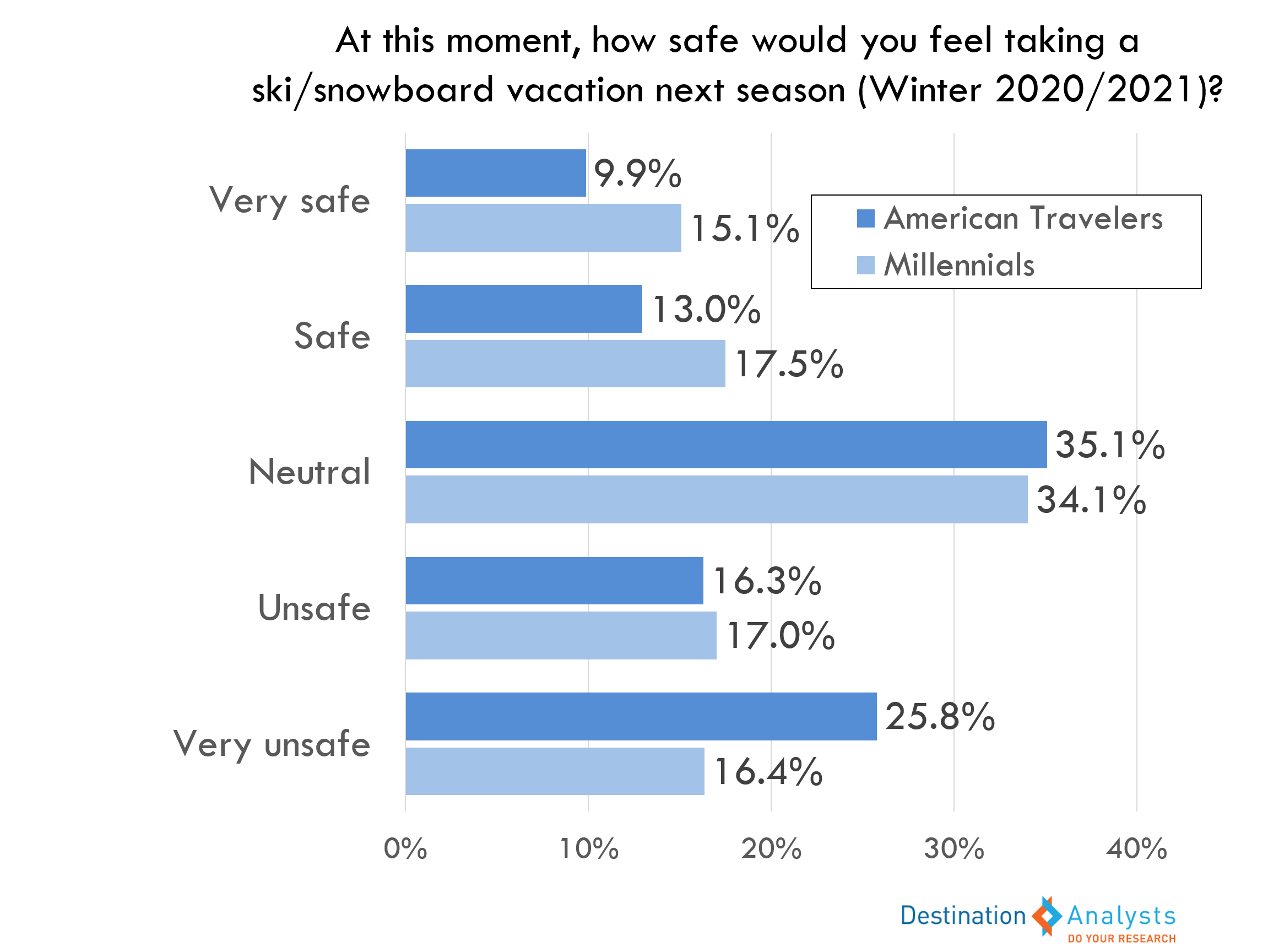 This is likely due to the combination of enthusiasm about ski/snowboard trips, and optimism about the pandemic's course. More millennials have taken a ski/snowboard trip in the past 3 years, and more millennials are likely to take a ski/snowboard trip in the next 3 years than average American travelers. When asked if they expect the Coronavirus situation will be resolved before the end of this year, Millennials were also more likely to agree (28.9% vs 19.3%).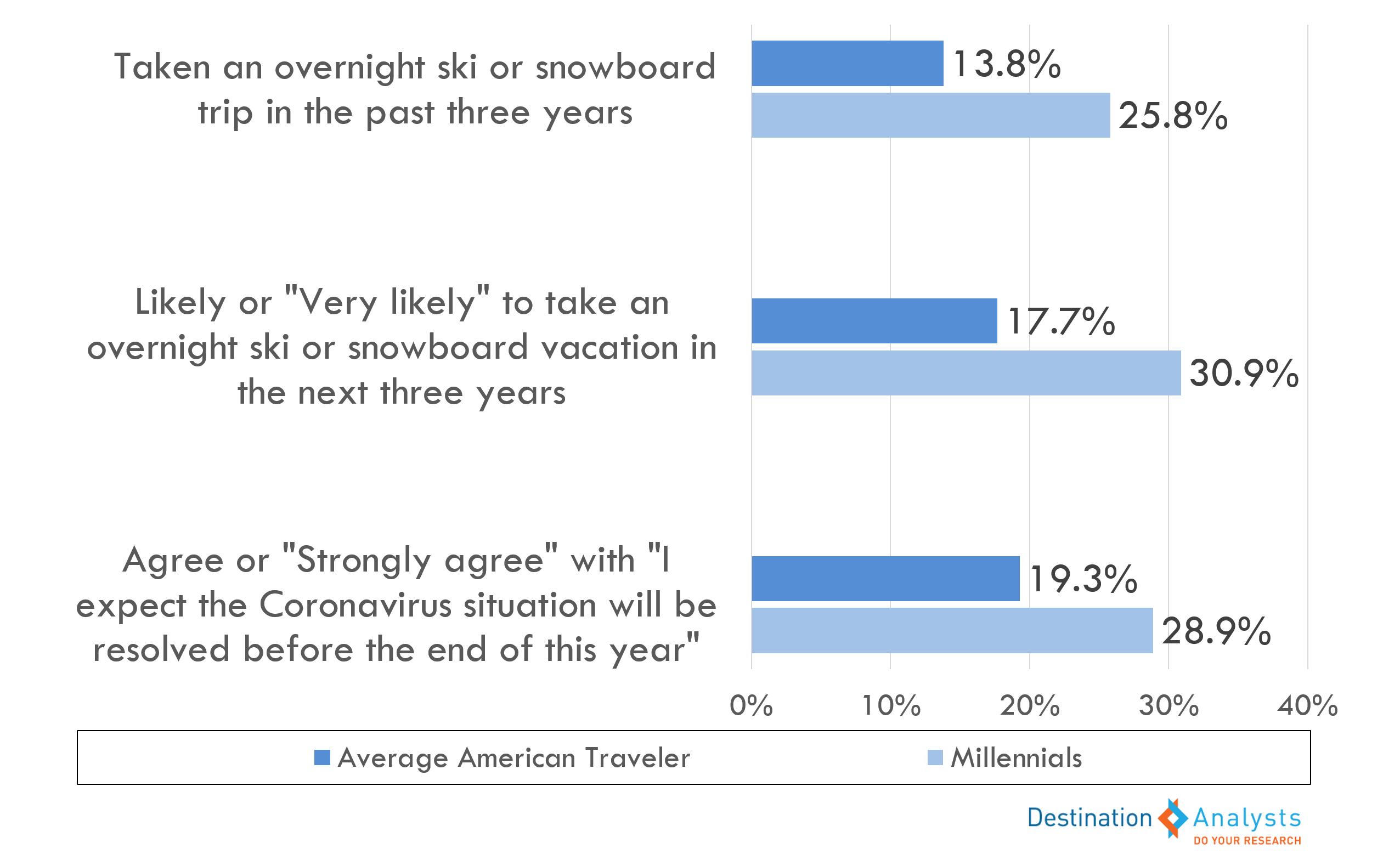 When it comes to timing for these overnight ski/snowboarding trips, January and February appear to be the preferred months with about one-third of travelers (who said they were "likely" or "very likely" to take a ski/snowboard vacation in the next 3 years) choosing each as their likely trip month.
How do these upcoming ski trippers anticipate traveling to their snowy vacation destinations? Half (51.6%) will travel solely by car and a third (34.7%) will fly. Interestingly, millennials from this group are even more likely to travel to their ski/snowboarding destinations in the upcoming season by air (42.9%).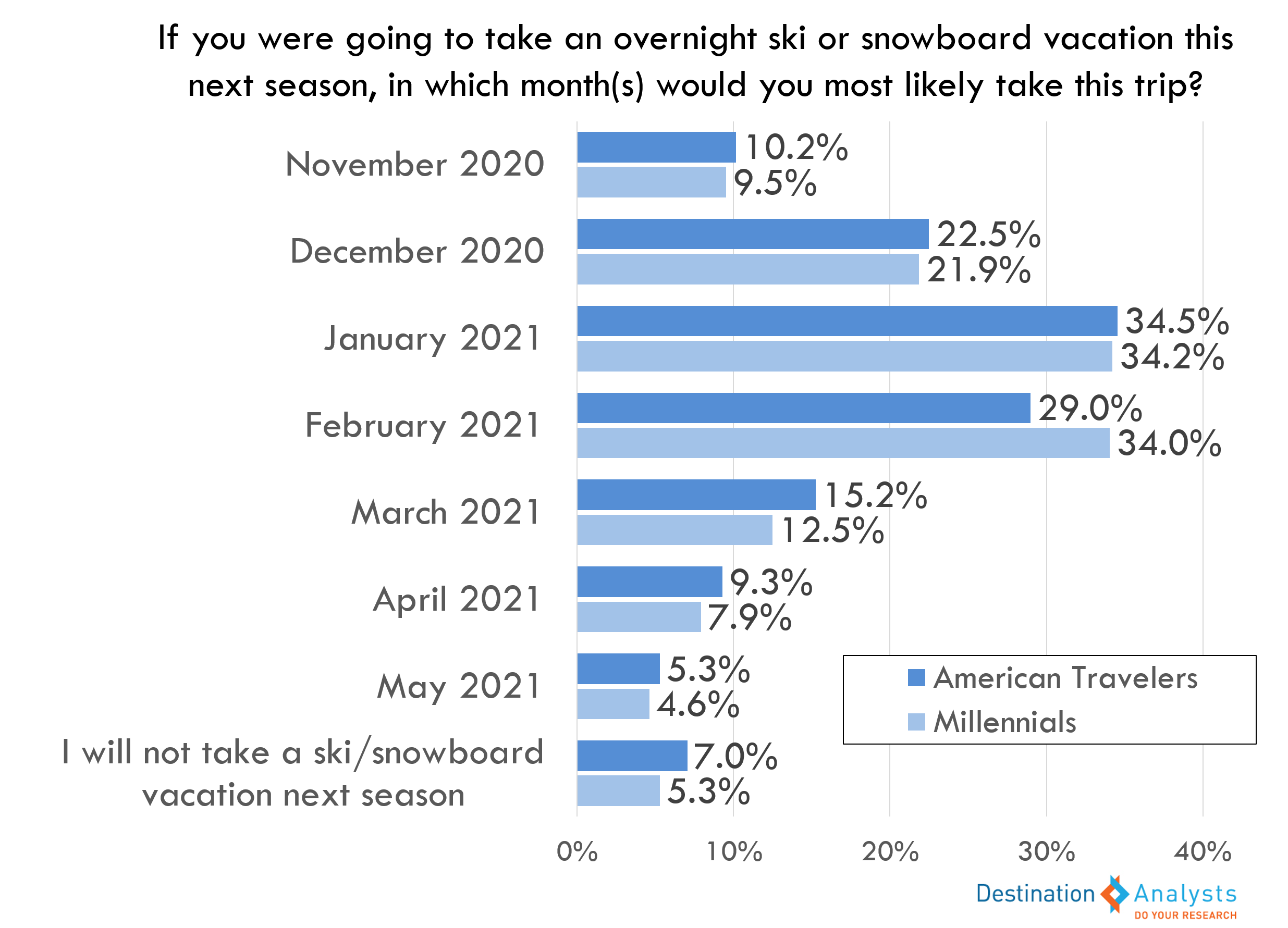 With these younger travelers being less hesitant to fly, the opportunity for them to discover new ski/snowboarding destinations is apparent. In fact, millennials are almost twice as more interested in visiting new ski/snowboarding destinations than the average American traveler (38.4% vs. 22.5%). With their higher levels of optimism about the pandemic's course, high enthusiasm for taking overnight ski/snowboarding vacations in the upcoming season and openness to discover new ski/snowboard trip destinations, the coronavirus seems to be "snow problem" for millennials this winter.
https://www.destinationanalysts.com/wp-content/uploads/2020/12/Outlook-for-Overnight-SkiSnowboarding-Trips-This-Season.jpg
491
736
Destination Analysts
https://www.destinationanalysts.com/wp-content/uploads/2023/02/rsz_1da_logo_header.png
Destination Analysts
2020-08-31 00:40:14
2020-12-28 02:07:52
Outlook for Overnight Ski/Snowboarding Trips This Season