The Hotel Industry's Road to Recovery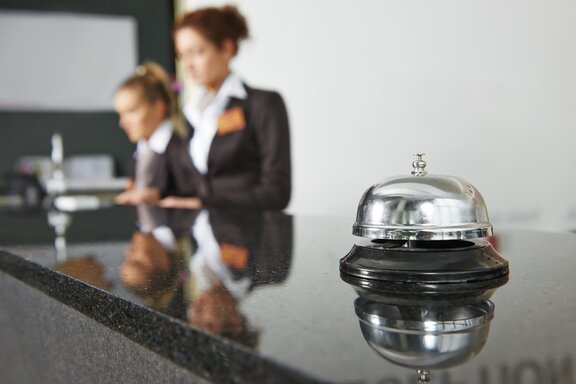 It is no secret that the coronavirus pandemic has crushed the hospitality industry. Hotels especially suffered a devastating blow, with many of them struggling for survival. According to the American Hotel & Lodging Association, hotels were one of the first industries affected by the pandemic after travel was forced to a halt in early 2020, and it will be one of the last to recover. However, American consumers are resilient and increasingly ready to travel.
As part of our industry update webinar on April 20th, we were fortunate to be joined by hotel executives, Nikki Keenan, Senior Vice President at Fertitta Entertainment, Azim Saju, President & CEO at HDG Hotels and Ed Mace, President & CEO at Silverwest. Destination Analysts' Founder & Managing Director, Dave Bratton, led an enlightening discussion with the panel of accomplished hotel executives, who offered a glimpse into their unique world. You can watch the panel discussion in this video and read our key takeaways below.

Key Takeaways:
The demand for leisure travel is back and is expected to last throughout the summer. With many hotels running significantly behind budget, the beginning of March looked bleak. However, that soon changed. According to Azim, who owns hotels across Florida, "In the last four to five weeks, it seems like someone turned the lights on in Orlando. There have been huge pickups in demand." That trend appears to be continuing as many hotels have surpassed their April forecasts. Similar experiences are seen in the Western region of the U.S., where outdoor destinations have done well throughout the winter and are well-positioned for the summer. Ed, who runs properties in Colorado and Hawaii shared that, "Hawaii has come roaring back. Reservations skyrocketed. Every week in Hawaii has been an increase over the prior week in terms of reservation pick-up. Summer looks really, really good!" While heightened leisure demand continues increasing into the summer months, consumers should be cognizant of the fact that "we are going to see some serious headways on rates."
While there are signs that group business is returning, the demand is gradual and booking windows are shorter. For Nikki and her company, who manage hotels in Las Vegas, Atlantic City and Texas, their Houston properties appear to have a healthy 3rd and 4th quarter for group business. While Ed is relatively confident that group business will return and has groups on the books in 2022, he does feel that it's a little too early to call it a victory. Azim, who acknowledged that booking windows for both leisure and group business are much shorter now compared to pre-pandemic, has yet to book any groups. Furthermore, in markets like Orlando, where group business has been severely affected, there is a struggle to offer competitive group rates while also "having the confidence to raise rates when you're seeing demand even if the booking window is short because you're worried that you're going to lose business."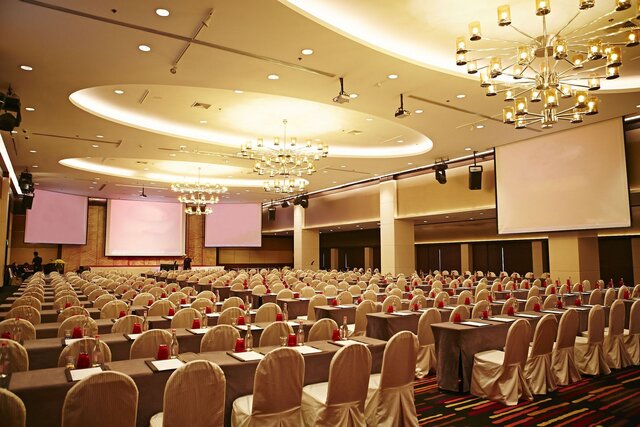 Staffing is clearly a major challenge for hoteliers, however they also face challenges around setting guest expectations. After having to lay off a large percentage of their workforce, "Labor is probably the number one challenge. The whole industry is really struggling to get jobs filled." Azim urged others in similar positions to reach out to local congressional officials about their staffing and employment concerns so that "they can understand the consequences of their legislative actions and how it is impacting our economy and our businesses." Nevertheless, hoteliers are offering compelling incentives to recruit and keep staff, such as sign on and retention bonuses, paid time off, benefits and scheduling flexibility. Alongside limited staff, hoteliers are also met with the challenge of setting visitor expectations both within the hotel and in the destination. Hotels have had to be the bearers of news that clearly impact the visitor experience and guests are conceivably confronted with limited capacity, amenities and services, lack of restaurant and rental car availability and currently closed businesses.
In addition to communicating that travel can be done safely, Destination Marketing Organizations can support hotels by celebrating the hospitality industry. The panel of distinguished hotel executives requested DMOs to generate the message that hotels, airlines, attractions and all tourism-related businesses have carefully developed protocols and guidance to keep visitors and staff safe. Highlighting outdoor experiences that naturally allow for social distancing is another way DMOs can help the hotel industry. And last, but certainly not least, DMOs can celebrate the hospitality industry and show what an amazing industry it is to work in. The support of DMOs in celebrating the industry is extremely helpful, and will surely go a long way, in attracting and rebuilding a workforce.
As the hotel industry continues to embark on the road to recovery, hoteliers are keen to deliver relevant visitor experiences and will continue to enforce with confidence that it is fun and safe to travel. We would like to thank Nikki, Azim and Ed for sharing their time and outlook on the hospitality industry.
https://www.destinationanalysts.com/wp-content/uploads/2021/05/rsz_5bkvtx4-.jpg
384
576
Destination Analysts
https://www.destinationanalysts.com/wp-content/uploads/2023/02/rsz_1da_logo_header.png
Destination Analysts
2021-05-03 02:48:38
2021-05-03 03:32:03
The Hotel Industry's Road to Recovery