Update on American Travel Trends & Sentiment—Week of May 3rd
It was yet another record week for consumer sentiment in travel's recovery. However, despite acknowledgement of the strong travel demand this summer, many are likely to find that travel prices don't match their discount-oriented expectations.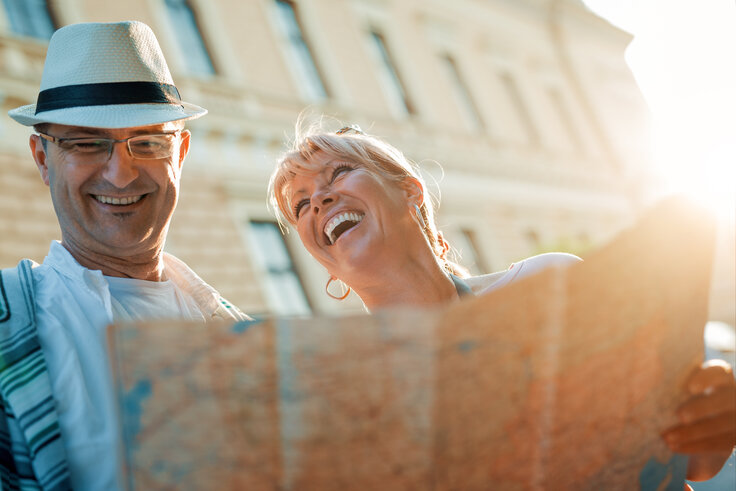 IMPORTANT: These findings are brought to you from our independent research, which is not sponsored, conducted or influenced by any advertising or marketing agency. Every week since March 15, 2020, Destination Analysts has surveyed 1,200+ American travelers about their thoughts, feelings, perceptions and behaviors surrounding travel—specifically in the wake of the coronavirus pandemic—and explored a variety of topics. The key findings presented below represent data collected April 30th – May 2nd.
Key Findings to Know:
It was yet another record week for consumer sentiment in travel's recovery.
Record vaccinations: Now nearly 7-in-10 American travelers have or plan to get vaccinated from COVID-19. Just over half (51.5%) of American travelers report now being fully vaccinated—and nearly 90% of these vaccinated travelers are now comfortable with the idea of traveling, another pandemic record.
Strong optimism: Near-term expectations for the pandemic situation improving in the U.S. grew dramatically this week. The percent of American travelers feeing the next month would see improvements grew to 59.4%, up from 44.35% last week.
Record feelings of safety in the pandemic era: The trend in feeling safer about travel accelerated this week. The rating of over two dozen travel & leisure activities as "unsafe" fell to a record-low 30.4%. Confidence in travel's safety hit a pandemic-record 45.8%.
Record support for local tourism in the pandemic era: Travelers are also feeling safer in their own communities, with 65.6% saying they're comfortable going out in their home communities, another pandemic record. When asked how they would feel seeing a travel advertisement for their home community, 54.6% said they would be happy or very happy. A record-high 26.9% say they "disagree" that they don't want tourists coming to town, and those agreeing with this sentiment dropped to a low of 39.8%.
Enthusiasm for travel at 1-Year High: Travel readiness hit a pandemic-record 77.0% this week. Now 73.5% of American travelers say they have high levels of excitement about travel this year, up from 65.0% last week. Meanwhile, rejection of travel guilt hit a record-high 47.6%.
More Boomers join in on the travel excitement: Despite being among the first groups to be vaccinated, for the last few months, our research had shown a majority of Boomers being more modest in their sentiments around travel. But this week, Boomers had the greatest growth in their travel marketability index score, relative to any other segment we track.
Record travel dreaming, planning and booking this year: In the last week, a record 80.2% of American travelers dreamt or planned travel, including 21.6% who made reservations or bookings—another record. Among the bookers, 52.1% reserved a hotel room and 43.1% bought airfare. Now an incredible 76.5% expect to travel in the next 3 months, and anticipated travel spending in this time frame reached a record $1,768.
The outlook for summer travel grew even stronger: About 87% of American travelers expect to be taking trips this summer, be it a vacation, visiting friends or relatives, business trip or meeting at a conference.
Travelers expect this summer travel season to be a busy one: With the exception of small towns/villages and rural destinations, more than half of traveling consumers expect destinations to be (very) busy or crowded this summer. In fact, nearly 75% expect beach/resorts destinations to be crowded. A majority of Americans also expect it to be busy at a number of venues and places, from museums to concerts to sporting events. Interestingly, after airports and flights, Americans expect the most crowding at bars and nightclubs in Summer 2021.
Consumer price expectations haven't caught up to demand expectations: Despite anticipating that it will be busy pretty much everywhere this summer, a notable proportion of travelers are expecting travel costs to be moderate. About half (49.6%) agree that travel companies will keep prices "reasonable" this summer, and 40.4% even feel it will be a "buyer's market" this summer. Despite over two-thirds of travelers expecting it to be busy for air travel and in hotels, over 40% expect prices for airfare and lodging to be lower than normal. And discounts and deals as a travel motivator hit a pandemic-record 55.5%.
Cities keep on the recovery trajectory: Now 41.2% of those traveling for leisure in the next 3 months say they will be visiting cities, up from 35.9% last week.
The top 3 most common desires for travel this year (notably different from 2020): Chill-out/Decompress, Experience Beautiful Places, Do New things/Visit New Places.
Wanting more inspiration and more from influencers: This week, American travelers also report being more open to travel inspiration, with 71.2% saying they were excited to learn about new destinations and travel experiences (up from 62.7% last week). Nearly a quarter of all travelers—and well over a third of Millennial and younger travelers—report using digital influencers as part of their travel process, primarily those who are honest, provide new ideas and specialize. The most common trip decisions influencer-users were motivated by these personalities to make were for destinations to visit, restaurants and hotels.
Follow us on social for infographics of these and other key findings. Need assets for a presentation or something else? Find all the presentation decks from our ongoing traveler research here—new decks posted each Tuesday afternoon. And please join us every Tuesday at 11:00am EST for a live presentation of the latest insights into traveler perceptions and behaviors.
We appreciate your support of this research from our small but mighty team of devoted tourism researchers. To make sure you receive notifications of our latest findings, you can sign up here.
We can help you with the insights your tourism strategy needs, from audience analysis to brand health to economic impact. Please check out our services here.
https://www.destinationanalysts.com/wp-content/uploads/2021/05/rsz_shutterstock_447336112.jpg
491
736
Destination Analysts
https://www.destinationanalysts.com/wp-content/uploads/2023/02/rsz_1da_logo_header.png
Destination Analysts
2021-05-03 02:49:33
2021-05-03 19:23:36
Update on American Travel Trends & Sentiment—Week of May 3rd