Update on American Travel Trends & Sentiment—Week of February 28—Going to New Places, Traveling Sustainably
The pandemic's lessening impact and Americans' heightened enthusiasm makes for a strong outlook for travel. Americans are demonstrating a propensity to seek new travel experiences, and thus more will be headed on international trips this year. With the increasing amount of travel, fortunately, the majority say they will make an effort to limit their personal impact on the environment when traveling.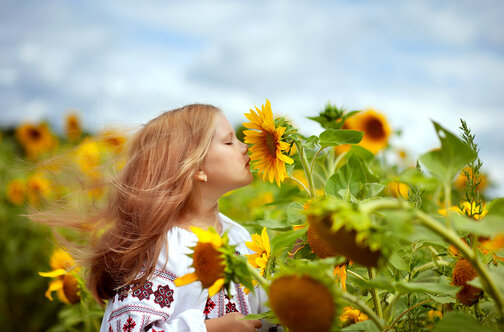 IMPORTANT: These findings are brought to you from our independent research, which is not sponsored, conducted or influenced by any advertising or marketing agency. Every week since March 15, 2020, Destination Analysts has surveyed 1,200+ American travelers about their thoughts, feelings, perceptions and behaviors surrounding travel—specifically in the wake of the coronavirus pandemic—and explored a variety of topics. The key findings presented below represent data collected February 23-25, 2022.
*Our hearts and thoughts are with the people of Ukraine. May peace and justice prevail.
Here is what our latest research found about Americans and travel:
The Lessening Impact of the Pandemic
Americans further regained their sense of normalcy, rising over 5 percentage points to 47.3%. Over half of Americans think the course of the pandemic will improve in the next month, while less than 10% think things will worsen—a dramatic reversal from the start of the year. COVID is slowly but surely losing its effect on Americans' perceived ability to have meaningful travel experiences, now down to 43.5% from 46.8% in January. More Americans than ever since the start of the pandemic want tourists in their communities, exceeding those that do not want them 35.1% to 31.3%. Even the related impact on service appears to be lessening. The percent of Americans reporting that travel businesses were having trouble providing adequate service on their most recent overnight trip declined from 39.6% in January to 31.3% this week.
The Outlook for Travel
Strong excitement for travel continues to grow amongst Americans, now at 82.1%. Fully 70.0% of Americans did some trip dreaming and planning in the last week alone, and 61.5% say travel is a high budget priority for them. Timing for Americans' upcoming leisure trips shows strong intentions for Spring travel—the months of April and May both have 20% of American travelers reporting trip plans in them. As always, June and July will be peak travel months—right now each of these months has 25% of American travelers reporting trip plans in them. The planning window for trips remains relatively shortened—over 40% of Americans say they would plan a week-long trip in under 2 months. New York, Florida, Las Vegas, California and Hawaii top the list of destinations Americans say they want to head to this year.
Travel Ideologies & Preferences
As we have been reporting, family trips and romantic getaways are the travel Americans are currently most enthusiastic about. However, more than a third of American travelers say they have high levels of excitement for girlfriend trips, solo trips and reunion trips this year. Americans say they are looking to travel most for fun, relaxation, finding happiness and escaping stress. In addition, as they look to travel this year:
54.2% prefer visiting places they have never been to over places they have visited before
53.6% usually make an effort to limit their personal impact on the environment when traveling
47.6% tend to prefer "active time" to "down time" on vacations
40.6% say friends and relatives often ask them for travel advice or opinions
39.0% say luxury travel experiences are usually an important part of their leisure trips
35.3% say they are the kind of person that often makes new friends while traveling
33.4% of Americans say if a new trip planning technology comes out, they are excited to try it
28.9% usually make an effort to support minority-owned businesses when I travel
International Travel Recovery
With the propensity for seeking new travel experiences, more Americans look to be headed on international trips in the coming year. Avoidance of international travel continues to decline (now at 54.7%), while 29.7% of American travelers say they are likely to travel internationally this year. In fact, 25.1% of American travelers say they are more interested in traveling outside the United States right now than domestically. Europe (especially Italy and France) tops the list, followed by Canada, Mexico, the Caribbean, and Asia (especially Japan).
Follow us on social for infographics of these and other key findings. You can also download recent infographics here. Need assets for a presentation or something else? Find all the presentation decks from our ongoing traveler research here—new decks posted on Tuesday afternoon. And please join us Tuesdays at 11:00am EST for a live presentation of the latest insights into traveler perceptions and behaviors.
We appreciate your support of this research from our small but mighty team of devoted tourism researchers. To make sure you receive notifications of our latest findings, you can sign up here.
Have a question idea or topic you would like to suggest we study? Let us know!
We can help you with the insights your tourism strategy needs, from audience analysis to brand health to economic impact. Please check out our services here.
https://www.destinationanalysts.com/wp-content/uploads/2022/02/rsz_shutterstock_1929859676.jpg
332
504
Destination Analysts
https://www.destinationanalysts.com/wp-content/uploads/2023/02/rsz_1da_logo_header.png
Destination Analysts
2022-02-28 05:22:13
2022-02-28 05:33:23
Update on American Travel Trends & Sentiment—Week of February 28—Going to New Places, Traveling Sustainably