Update on American Travel Trends & Sentiment—Week of February 14th—A Lovely Outlook for Spring Travel
Americans look to be in love with travel, as their travel excitement and desire for inspiration is at record-breaking levels. With many trip plans already underway, the outlook for Spring looks happily robust.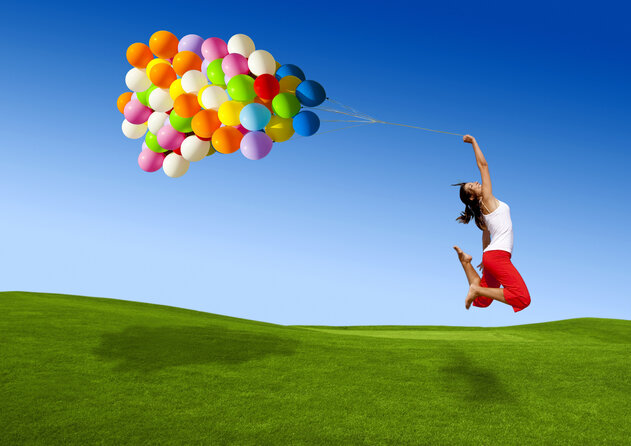 IMPORTANT: These findings are brought to you from our independent research, which is not sponsored, conducted or influenced by any advertising or marketing agency. Every week since March 15, 2020, Destination Analysts has surveyed 1,200+ American travelers about their thoughts, feelings, perceptions and behaviors surrounding travel—specifically in the wake of the coronavirus pandemic—and explored a variety of topics. The key findings presented below represent data collected February 9-11, 2022.
Based on our latest Travel Sentiment Index findings, it looks like Americans asked travel to be their Valentine!
Americans' excitement to travel over the next 12 months is the highest it has ever been in the pandemic era. Over 80% of American travelers exhibit higher levels of excitement for their prospective travel future and those in a ready-to-travel mindset hit an all-time high 84.6%. More Americans than ever, since the onset of the pandemic, plan to take at least one leisure trip in the next 12 months (93.3%). Americans' optimism about the pandemic's course in the next month leapt 10-points (to 51.2%), while the proportion highly concerned about contracting the virus dropped (57.4%). Americans' confidence in their ability to travel safely and their perception of travel activities' safety are nearing all-time highs—ones not seen since last Summer. In addition, for only the second time in the past two years, the proportion of American travelers who want tourists in their own communities exceeds those that do not (34.4% vs 32.8%). Still, over 70% of American travelers do agree it is important to maintain pandemic safety protocols.
The outlook for Spring travel looks robust. Americans' excitement to take a previously unconsidered trip—and soon—is also at a record-level (7.1). The last time it hit this peak was July 2021. On the same vein, openness to travel information is at a near all-time pandemic era high, not having been near this level since last June. Over 20% of American travelers already have trips planned for April and May (Note: Summer also already looks strong with over 30% with July trip plans). When it comes to upcoming holiday travel, while 13.1% plan to travel specifically for the upcoming Easter Holiday, a slightly higher proportion, 14.8%, plans to travel for Spring Break this year. Amongst upcoming Spring break travelers, just under half (48.2%) have selected the specific destination they will visit, marking a notable opportunity for marketers to reach and convert those who are still in the destination decision phase. When asked which types of destinations they are likely to visit on Spring Break, in good news for urban recovery, 42.9% will head to cities. Meanwhile, 37.3% plan to visit beach destinations and 28.4% will be visiting small towns or rural attractions.
In this highly enthusiastic and open mindset, exploration looks to be back in vogue this year. While only one-in-three American travelers said, "I strongly prefer to travel to places I have been to before," more than half (53.0%) said that "visiting new places they hadn't been to before" would be an essential of high priority to them this year. Similar to the last two years, however, enjoying the outdoors will again be a high priority for American travelers. When asked how they feel about various types of destinations the two most popular were beaches and National Parks. More than half of travelers (56.2%) said that enjoying nature would be an essential or high priority to them. More than half (52.3%) also said "being outside and reconnecting with nature motivates me to travel" described them as an 8-10 on a ten-point scale. Americans love for family travel is also remaining strong. When asked what experiences they would be prioritizing this year, three-in-four (76.2%) said family experienced would be either an essential or high priority. Similar proportions (72.1%) said that the statement "Spending time with family and making memories with them is important to why they travel" described them, rating this as an 8-10 on a ten-point scale. Further, when asked what trip types they were excited for this year, family travel topped all other options.
Travel marketers do need to be cognizant that America's contentious political climate is indeed still having an impact on destination decisions. A significant proportion of American travelers (25.3%) strongly rated that the statement, "I won't vacation in places in which their local political culture is sharply different from mine," described them. Nevertheless, many American travelers are not averse to visiting places where residents might live and think quite differently from themselves. Almost half (48.5%) strongly agreed that they "travel to open my mind to new cultures and experiences."
Follow us on social for infographics of these and other key findings. You can also download recent infographics here. Need assets for a presentation or something else? Find all the presentation decks from our ongoing traveler research here—new decks posted on Tuesday afternoon. And please join us Tuesdays at 11:00am EST for a live presentation of the latest insights into traveler perceptions and behaviors.
We appreciate your support of this research from our small but mighty team of devoted tourism researchers. To make sure you receive notifications of our latest findings, you can sign up here.
Have a question idea or topic you would like to suggest we study? Let us know!
We can help you with the insights your tourism strategy needs, from audience analysis to brand health to economic impact. Please check out our services here.
https://www.destinationanalysts.com/wp-content/uploads/2022/02/rsz_shutterstock_78240685.jpg
446
631
Destination Analysts
https://www.destinationanalysts.com/wp-content/uploads/2023/02/rsz_1da_logo_header.png
Destination Analysts
2022-02-14 03:28:51
2022-02-14 05:13:59
Update on American Travel Trends & Sentiment—Week of February 14th—A Lovely Outlook for Spring Travel