Update on American Travel Trends & Sentiment—Week of January 31st: Hope Returns in Omicron's Wake
American travel sentiment has recovered from Omicron and in some areas even soared to levels not seen since the Summer 2021 vaccine rollout-high. In this positive mindset, Americans have a strong openness to travel inspiration, seeking ideas from a variety of media.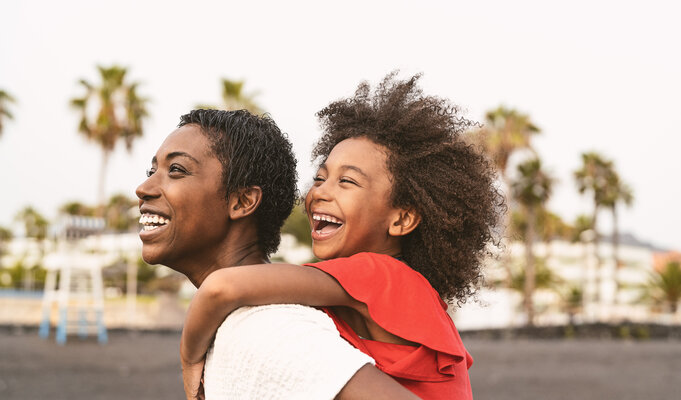 IMPORTANT: These findings are brought to you from our independent research, which is not sponsored, conducted or influenced by any advertising or marketing agency. Every week since March 15, 2020, Destination Analysts has surveyed 1,200+ American travelers about their thoughts, feelings, perceptions and behaviors surrounding travel—specifically in the wake of the coronavirus pandemic—and explored a variety of topics. The key findings presented below represent data collected January 26-28, 2022.
As we previously shared, the Omicron wave did not impact travel the way previous variants did, and this week's findings from our survey of 1,200 American travelers show that travel sentiment has recovered from Omicron and in some areas even soared to levels not seen since the Summer 2021 vaccine rollout-high. American travelers optimistic about the course of the pandemic over the next month climbed over 11 points in the last two weeks, reaching 41.9%—exceeding the post-Delta recovery. Even the feeling that COVID will be with us for the long-term dropped 5 points in the last two weeks, from 69.4% to 64.6%, and Americans are feeling an increasing sense of normalcy (up 3 points to 36.9%). In addition, a growing number of Americans admit they often feel that life should go back to normal despite the pandemic (63.1% vs. 60.3% two weeks ago).
This greater pandemic optimism can be seen in Americans' feelings towards travel, and their anticipated trip behaviors. This week, 81.5% are in a ready-to-travel state-of-mind, up over 5 points in the last two weeks and, more importantly, among the highest levels it has ever been in the pandemic era. Nearly 77% of American travelers report high levels of excitement to travel in the next 12 months and are expressing greater likelihood to travel internationally and attend large gatherings like conferences/conventions in the near future. More than three-quarters have dreamt and planned travel in the last week alone, a rate not seen since Summer 2021. 92.1% of American travelers will take at least one trip in the next 12-months—in fact, they anticipate taking 3.3 leisure trips on average this year, the highest reported figure in 14 months. In terms of the pandemic's cloud, while 44.3% still feel COVID is impacting their ability to have meaningful travel experiences and 23.8% remain expectant that their travels plans will be impacted by the virus in the next 6 months, these sentiments are both on a continued decline. Taking a timely look at ski & snowboard related travel as a case study, the percent who say such a vacation is safe has nearly doubled from last season to this season.
In this positive mindset towards travel, Americans are seeking travel information and ideas. In fact, strong openness to travel inspiration is up to 69.6%. Family travel looks to be king motivator in 2022 with nearly two-in-three travelers saying this type of travel is something they are highly excited about, far surpassing the closest other trip type, romantic getaways. Not surprisingly, spending time with loved ones is also one of Americans' highest priority travel experiences. Over 70 percent of travelers say this is a high or essential priority to them. Only "having fun" and "relaxation" scored higher as travel priorities in the upcoming year. Food, visiting historical attractions, shopping and international travel continue to be top activities American travelers are passionate about. New York, Florida, Las Vegas and California still top where Americans say they most want to go in 2022.
With increased desire for travel inspiration, Americans are using a variety of media. The top sources they say they are most open to travel messaging include online articles & blogs, websites found via search engine, streaming video services, email, Facebook & Instagram, and printed travel & lifestyle magazines. In addition, over 40% recently turned to an official destination resource produced by a DMO when planning a trip. And if you are a marketer lucky enough to have an ad in the Super Bowl broadcast this February 13th, you will have a large audience of travelers. Over half (52.9%) of American travelers say that they will watch this year's Super Bowl matchup between the Los Angeles Rams and Cincinnati Bengals.
Follow us on social for infographics of these and other key findings. You can also download recent infographics here. Need assets for a presentation or something else? Find all the presentation decks from our ongoing traveler research here—new decks posted on Tuesday afternoon. And please join us Tuesdays at 11:00am EST for a live presentation of the latest insights into traveler perceptions and behaviors.
We appreciate your support of this research from our small but mighty team of devoted tourism researchers. To make sure you receive notifications of our latest findings, you can sign up here.
Have a question idea or topic you would like to suggest we study? Let us know!
We can help you with the insights your tourism strategy needs, from audience analysis to brand health to economic impact. Please check out our services here.
https://www.destinationanalysts.com/wp-content/uploads/2022/01/rsz_shutterstock_1761196220.jpg
400
681
Destination Analysts
https://www.destinationanalysts.com/wp-content/uploads/2023/02/rsz_1da_logo_header.png
Destination Analysts
2022-01-31 05:15:42
2022-01-31 06:41:46
Update on American Travel Trends & Sentiment—Week of January 31st: Hope Returns in Omicron's Wake