Update on American Travel Trends & Sentiment—Week of July 12th
With increased savings and greater financial wellness, 44.6% of Americans feel that now is a good time to spend money on leisure travel. However, travelers are still feeling price conscious, with 59.2% agreeing that travel prices are generally too high right now—particularly hotel rates, gas, airfare and car rentals. In fact, these high travel prices have deterred 36.9% of Americans from traveling in the past month.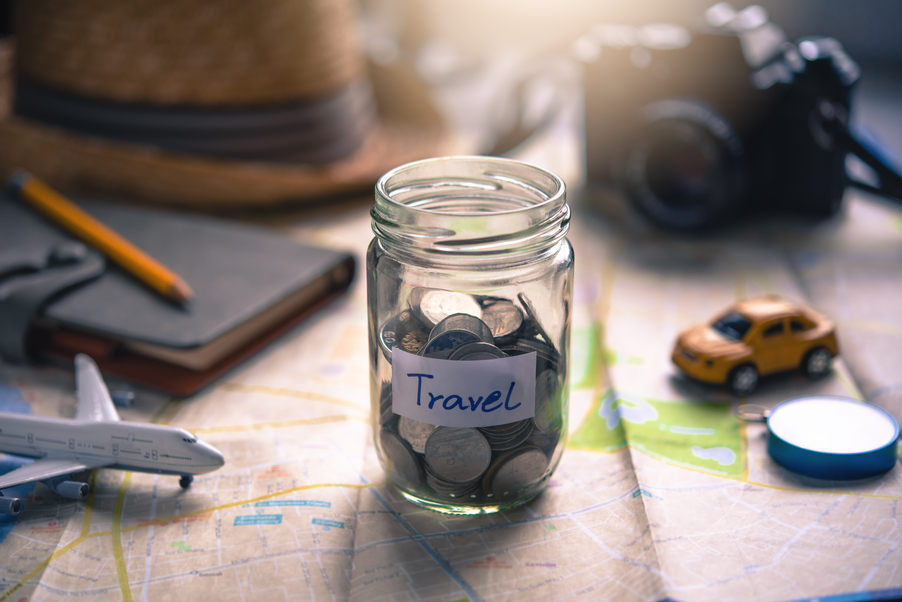 IMPORTANT: These findings are brought to you from our independent research, which is not sponsored, conducted or influenced by any advertising or marketing agency. Every week since March 15, 2020, Destination Analysts has surveyed 1,200+ American travelers about their thoughts, feelings, perceptions and behaviors surrounding travel—specifically in the wake of the coronavirus pandemic—and explored a variety of topics. The key findings presented below represent data collected July 7th-9th.
Key Findings to Know:
Overnight trips are on the rise. Over half of American travelers took an overnight trip in the past three months (52.2%, up from 44.6% the week of June 28th). These overnight travelers were overwhelmingly satisfied with their trips, despite some reporting less satisfactory experiences with restaurants not being fully open (22.1%) and travel prices being high (20.5%). Still though, one-in-three of these recent overnight travelers report that their recent travel experiences have made them more enthusiastic to travel (32.2%).
However, the spreading Delta variant is giving American travelers pause. In fact, 51.0% say they are less interested in traveling right now because of the variant and more expect the coronavirus situation to get worse in the U.S. in the next month (19.6%, up from 16.2% the week of June 28th). Additionally, after dipping to a pandemic-record low of 31.6% the week of May 31st, more American travelers now agree that they do not want travelers visiting their community right now (39.6%).
There is hope for increased vaccinations amongst travelers. Of those who remain unvaccinated, 34.2% say they will get inoculated soon or at some point this year, while 23.8% are open to the vaccine but need more time or information. Unfortunately, 36.7% of this group say they will not take the COVID-19 vaccine.
Americans feel that now is a good time to spend money on leisure travel. With over two-thirds (67.9%) of American travelers reporting having been able to save at least some money this month and 42.1% saying their household is "better off" financially compared to one year ago, 44.6% of travelers feel that now is a good time to spend their money on leisure travel—a sentiment that is much more strongly held amongst younger travelers (57.8% for Millennials or younger, 45.7% for Gen X vs. 30.9% for Boomers or older).
Despite increased savings, travelers are still feeling price conscious. 50.6% of Americans say that travel rewards programs will continue to be important to how they generally plan their leisure travels and 69.8% agree that getting the lowest possible prices while traveling is important to them. Still though, travelers are feeling the sting of increased travel costs, with 59.2% agreeing that travel prices are generally too high right now, particularly hotel rates, gasoline, airline tickets and car rental fees. When asked if high travel prices have kept them from traveling in the past month, 36.9% agree that it has.
Travelers' increasing environmental conscientiousness should not be discounted. 52.3% feel that the environmental impact of travel is "important" or "very important" when planning their trips and 38.1% "usually" or "always" make their travel plans specifically thinking about the impact of travel on the environment.
Follow us on social for infographics of these and other key findings. You can also download recent infographics here. Need assets for a presentation or something else? Find all the presentation decks from our ongoing traveler research here—new decks posted each Tuesday afternoon. And please join us every Tuesday at 11:00am EST for a live presentation of the latest insights into traveler perceptions and behaviors.
We appreciate your support of this research from our small but mighty team of devoted tourism researchers. To make sure you receive notifications of our latest findings, you can sign up here.
Have a question idea or topic you would like to suggest we study? Let us know!
We can help you with the insights your tourism strategy needs, from audience analysis to brand health to economic impact. Please check out our services here.
https://www.destinationanalysts.com/wp-content/uploads/2021/07/shutterstock_1498813187.jpg
602
902
Destination Analysts
https://www.destinationanalysts.com/wp-content/uploads/2023/02/rsz_1da_logo_header.png
Destination Analysts
2021-07-11 09:00:12
2021-07-11 16:42:37
Update on American Travel Trends & Sentiment—Week of July 12th