Update on American Travel Trends & Sentiment—Week of June 28th
Americans are feeling the pangs of the travel industry's labor shortages with 43.4% of recent overnight travelers agreeing that it seemed as though travel industry businesses were having trouble providing adequate service to travelers. But despite unsatisfactory travel experiences, some Americans are still feeling more enthusiastic about travel.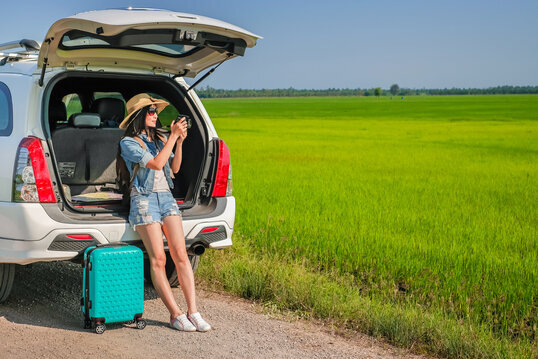 IMPORTANT: These findings are brought to you from our independent research, which is not sponsored, conducted or influenced by any advertising or marketing agency. Every week since March 15, 2020, Destination Analysts has surveyed 1,200+ American travelers about their thoughts, feelings, perceptions and behaviors surrounding travel—specifically in the wake of the coronavirus pandemic—and explored a variety of topics. The key findings presented below represent data collected June 23rd-25th.
Key Findings to Know:
Optimism about the virus' course in America declines: Now, 16.2% expect the coronavirus situation to get worse or much worse in this country in the next month (up from 10.9%). This may also be causing a downturn in their openness to travel inspiration (now 70.9% from 73.1% last week) and confidence in their ability to travel safely in this environment (47.8% from 52.2%).
Concerns about the safety of others and ourselves as well as worries about COVID-19 variants are the most important considerations that keep Americans from traveling more right now: In fact, over 40% of travelers say these three aspects are important or extremely important considerations that keep them from taking more trips.
Nevertheless, summer travel plans hold strong: Over 77% of Americans plan to travel for leisure in the next 3 months—averaging 1.9 trips in this timeframe. 90% of these summer travelers expect to take at least one overnight trip. For these overnight trips, the most likely accommodation types will be the private home of a friend/relative (34.6%), 3-4 star hotels (32.7%) and budget hotels/motels (18.5%).
Despite unsatisfactory travel experiences in recent months, some Americans are feeling more enthusiastic about travel: A look back at the past 3 months shows that 44.6% of Americans have taken a overnight trip. Nearly 70% of these travelers participated in at least one leisure activity with the most "close to normal" experience being dining in restaurants (53.2% rating it as very normal or mostly normal and 60.3% were satisfied or very satisfied with their restaurant experience). In contrast, well below half of these travelers felt their experience in hotels, at events, in attractions, onboard commercial airlines and in airport businesses were normal or satisfactory. Still, though 28.2% of travelers said their most recent travel experience has made them more enthusiastic to travel and 22.9% say their experiences have made them sympathetic to the travel industry.
Americans are feeling the pangs of the travel industry's labor shortages: 43.4% of recent overnight travelers agree that on their most recent trip it seemed as though travel industry businesses were having trouble providing adequate service to travelers. This has impacted future travel for some Americans, with 17.3% saying their recent travel experiences have led them to do more research, 14.9% will not plan as much travel and 11.8% say they have changed the destination or attraction for an upcoming trip.
Travel, tourism and recreation are among the top industries Americans are most interested in working in: Presented with a list of 15 different industries and asked to assume a job opportunity matched their skills and experience, 12.9% of all Americans surveyed said they would be interested in working in the travel, tourism and recreation industry. The same percentage selected arts and entertainment (12.9%), while 11.7% selected information technology.
Follow us on social for infographics of these and other key findings. You can also download recent infographics here. Need assets for a presentation or something else? Find all the presentation decks from our ongoing traveler research here—new decks posted each Tuesday afternoon. And please join us every Tuesday at 11:00am EST for a live presentation of the latest insights into traveler perceptions and behaviors.
We appreciate your support of this research from our small but mighty team of devoted tourism researchers.
To make sure you receive notifications of our latest findings, you can sign up here.
Have a question idea or topic you would like to suggest we study? Let us know!
We can help you with the insights your tourism strategy needs, from audience analysis to brand health to economic impact. Please check out our services here.
https://www.destinationanalysts.com/wp-content/uploads/2021/06/rsz_summer_road_trip.jpg
359
538
Destination Analysts
https://www.destinationanalysts.com/wp-content/uploads/2023/02/rsz_1da_logo_header.png
Destination Analysts
2021-06-23 19:08:19
2021-06-28 02:09:25
Update on American Travel Trends & Sentiment—Week of June 28th